Trending Now Construction
Trending Now Construction, brought to you by Trending Now, is a bespoke news platform offering a rolling newsfeed and daily rich newsletters directly to your inbox. Depending on the sector of construction you work within we will have a dedicated newsletter suited for you, saving you time searching online each day.
Bringing to you 12 niche construction industry newsletters and newsfeeds, providing construction professionals with the latest news for 12 sectors within construction. Our sophisticated AI platform pulls in up to date content keeping our readers engaged every day.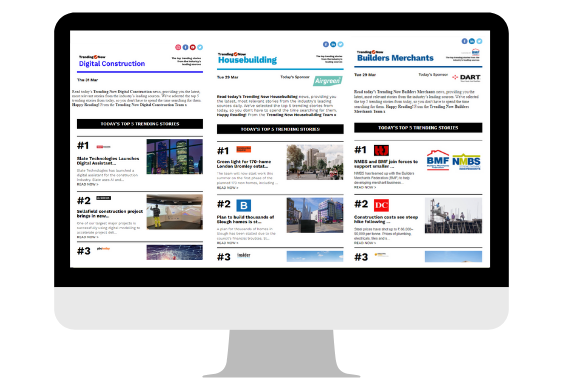 Advertise with us
Trending Now Construction has many different advertising opportunities including Website Advertisements, Newsletter Advertisements and Solus Emails. Reach our audience of Construction industry professionals today.