08–10 OCTOBER 2019 | NEC | BIRMINGHAM

News
Petrochemicals, Manchester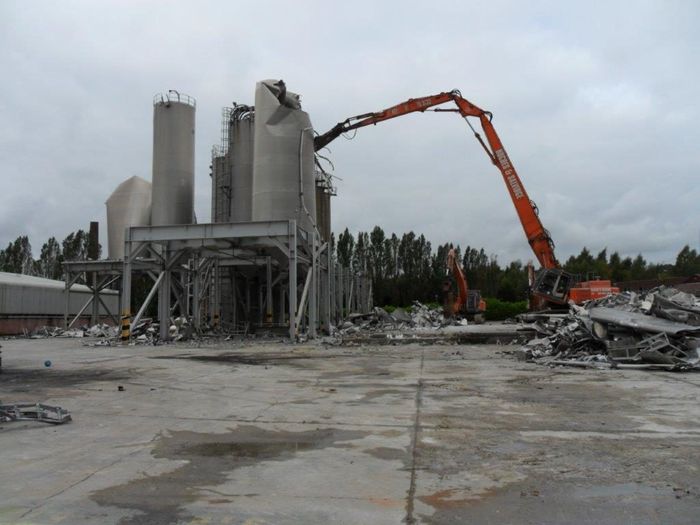 Hughes and Salvidge began and completed this project in Stalybridge, Manchester.
This project comprised of the demolition, dismantling and site clearance of redundant buildings, structures and associated equipment of a manufacturing plant, offices and laboratory buildings. Also included within the demolition scope was the associated utilities equipment, including switch rooms, transformers and cooling tower. The buildings were of a variety of designs including traditional concrete, brick, steel, and timber construction.
The client had decontaminated the plant prior to our start on site but residual product remained in well-identified items. Hughes and Salvidge ensured that these residual materials did not enter drains or the local watercourses through controlled demolition techniques. Waste water control was carried out by Total at daily intervals.
The facility was located within an industrial zone in Stalybridge with a canal and a river on the south and west boundaries, adjoining businesses on the north of the facility and a main road on the east with an interconnecting bridge link to other premises. All aspects of the project were carefully planned and managed with the safety of all parties of paramount importance.
Minimisation of disruption and efficient liaison with neighbours and local authorities was also of a high priority. Office buildings were still in use on site by existing staff so measures were taken to protect and segregate these areas.
Back to Top