08–10 OCTOBER 2019 | NEC | BIRMINGHAM

News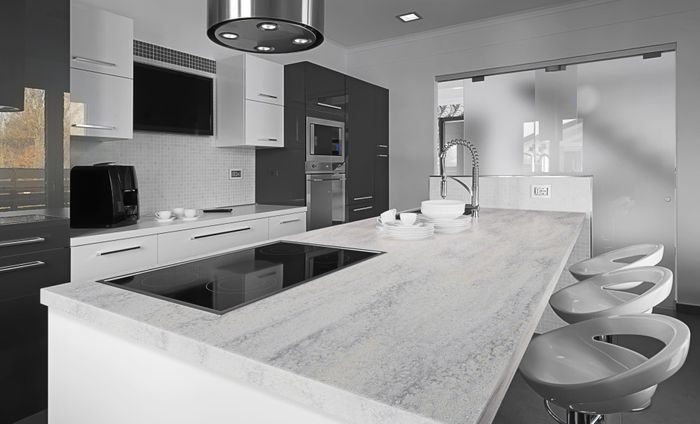 IDS appointed exclusive UK distributor for the world-class Durasein® solid surface brand
Surface materials specialist distributor IDS has signed an exclusive distribution agreement with the global acrylic solid surface manufacturer Durasein® to offer an ex-stock range of 39 decors and cast sinks and bowls for kitchens and bathrooms tailored to the design needs of the UK market.
Durasein® boasts over 20 years of manufacturing expertise and already operates in over 40 countries worldwide.
Through IDS, Durasein® will offer a range of designs and colours selected specifically for the UK market to meet the latest trends, alongside timeless classics. The palette of 39 decors embraces a wide selection of plain and particle-based whites, colour pops, concretes and several marble and stone effects with high quality depth and definition that elevates the material's aesthetics. IDS is strategically stocking more choice in whites in different sheet sizes and thicknesses than any other distributor currently to be responsive to customer needs.
Solid surface has the unique ability to be seamlessly jointed and thermoformed offering unrivalled creative flexibility.
The entire Durasein® collection is available ex-stock from IDS in a sheet size of 3660mm x 760mm x 12mm for delivery in 24-48 hours from any of its 18 regional branches. A choice of a further four sheet sizes, five thicknesses and a colour matching service are also available made to order on a MOQ basis for complete flexibility and Durasein® is supported by a 10-year warranty.
Steven Fisher, Product Manager for Solid Surface at IDS, says: "We are delighted to be chosen by Durasein® as its exclusive UK distribution partner in recognition of our experience and market reach. They are a highly invested, world-class company with state-of-the-art manufacturing facilities through which they deliver genuine design innovation in their marbled decors, together with immense product flexibility."
"Durasein® is a superior quality solid surface brand with much to offer solid surface fabricators, kitchen and bathroom retailers, and designers. We are also guaranteeing ex-stock the largest choice of whites in multiple thicknesses and sheet sizes of any solid surface distributor, to meet the substantial market demand and reflect our customers' needs."
Back to Top