08–10 OCTOBER 2019 | NEC | BIRMINGHAM

News
London Mayor uproots Tulip Tower plan | Construction Buzz #226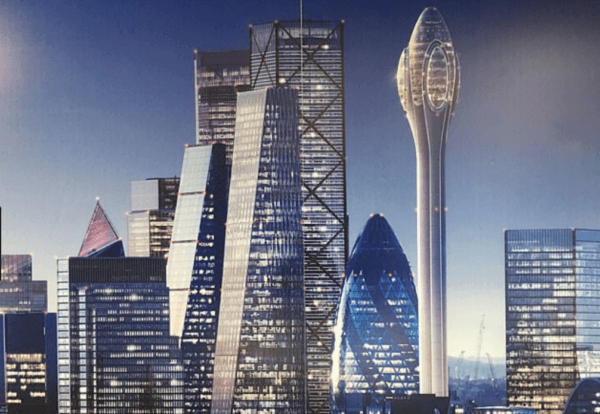 London mayor Sadiq Khan has rejected plans to build the Tulip Tower beside the Gherkin in the city on the grounds that it offers little public benefit.
The Foster-designed building, nicknamed The Tulip because of its distinctive shape, would have risen to 305m and been the second-tallest skyscraper in western Europe.
A viewing platform with rotating pods, a restaurant and sky bar was planned at its top. There was also to be an entire floor dedicated to education facilities during school hours.
City of London Corporation planners approved the controversial tower in April, arguing it was truly unique and would increase the number of people visiting the capital.
Construction was due to start next year ahead of a planned 2025 opening.
But the Mayor has now nipped the ambitious building project in the bud.
A mayor's office spokesman said: "The Mayor has a number of serious concerns with this application and having studied it in detail has refused permission for a scheme that he believes would result in very limited public benefit.
"In particular, he believes that the design is of insufficient quality for such a prominent location, and that the tower would result in harm to London's skyline and impact views of the nearby Tower of London World Heritage Site.
"The proposals would also result in an unwelcoming, poorly-designed public space at street level."
A spokesperson for the project said: "The Tulip Project team are disappointed by the Mayor of London's decision to direct refusal of planning permission, particularly as The Tulip will generate immediate and longer-term socio-economic benefits to London and the UK as a whole.
"We will now take time to consider potential next steps for The Tulip Project."
Source: Construction Enquirer
Back to Top