08–10 OCTOBER 2019 | NEC | BIRMINGHAM

News
Role Models show increasing diversity in construction sector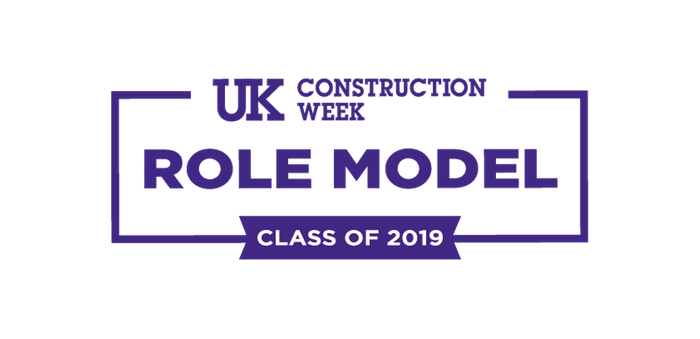 The 2019 Role Model initiative has uncovered a diverse range of talent in the construction industry. The Role Models' aim is to inspire the next generation of construction professionals. They will be on hand at UK Construction Week (UKCW) at the NEC Birmingham between 8-10 October, to advise and encourage those considering a career in construction.
Following its successful inaugural year in 2018, the UKCW Role Models has this year received quadruple the number of nominations.
There are 98 shortlisted entrants out of hundreds of entries, from all professions and at all levels. They range from chief executive, director and associate director roles but there are also many others who have made a huge impact at the very start of their careers. They include architects, engineers, construction project managers, site managers, quantity surveyors, a wide range of sustainability, health and safety and geotechnical experts, tradespeople and professionals focused on digital construction, administration, finance, HR, learning and communications.
All Role Models will be given the opportunity to speak at UKCW on the main stage and will take part in the student initiative. The 2019 Role Model of the Year will then be announced on Wednesday 9 October by BBC's Steph McGovern.
Last year's winner, Arleta Andreasik-Paton, a senior project manager at AECOM, said: "I was not from a construction background, but I moved into the industry with transferrable skills. I want to encourage others to do the same. It's a privilege to be able to become a role model for other talented young people who can find wonderful careers in construction."
Nathan Garnett, UKCW event director, said:
"The response to this year's UKCW Role Model initiative has been overwhelming and covers every aspect of construction, from bricklaying to digital design and management. The Role Models really show the diverse range of jobs available in construction and they are all passionate about their jobs and promoting construction as a great career opportunity.
"Each of our Role Models has an inspiring career story which will spur others into similar roles. Mentoring is a big part of what a Role Model does, and last year's Role Models have been out visiting schools and meeting young people to give encouragement, while also promoting equality, diversity and inclusion in construction.
"If you want to see the future of the industry, make a note in your diary now to meet the UKCW Role Models 2019 at UK Construction Week."
By registering once visitors will have access to multiple sections: Build, Building Tech, Timber, Civils, Energy & HVAC, Surface & Materials and the newly launched Concrete Expo (8-9 October only) and Grand Designs Live (9-10 October only), which will also be taking place at the NEC, Birmingham. Registration opens on 1 June.
View the UKCW Role Models 2019 Shortlist here.
Back to Top