08–10 OCTOBER 2019 | NEC | BIRMINGHAM

News
Engineered Timber Solutions makes its debut at UKCW!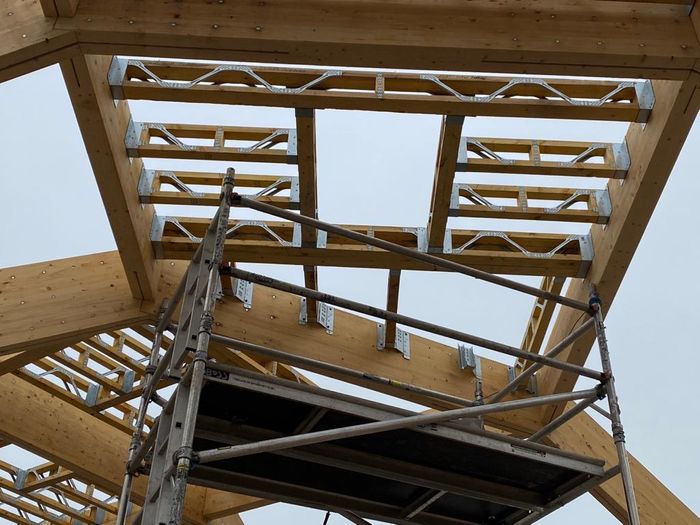 Engineered Timber Solutions (ETS), Shropshire-based truss and joist manufacturer, is set to make its debut at this year's UK Construction Week (UKCW),on 4-6 October 2022, at the NEC in Birmingham.
Chris Williams, Managing Director said: "We are really looking forward to showcasing our products and our approach to UKCW show visitors. We will have an expert team on hand to answer any technical questions you may have regarding roof trusses or metal web joists. As this is our first ever trade show, we would really appreciate visitors coming to see us and letting us know how we are doing as we love feedback, it is a good way to learn."
The highly experienced team at ETS can take your project from inception, to design, to manufacture right through to delivery. It doesn't matter how complex your floor or roofscape is ETS has the knowledge and expertise to deal with it fast and efficiently. Your project can be anything from a self-build right up to a new 200 home housing estate, ETS will be on hand to make sure it all runs smoothly.
ETS will be offering free site measures and 10% off any orders placed from the show so this is a good opportunity to start working with the ETS family. As ETS like to be transparent they have actually defined their process, known as the ETS Way, click here to learn more.
The family based business has been running for 19 years and is well-known for its friendly, people-focused approached to business. The business can turn your order around in just five working days so why not visit them on stand number T403 to discuss your project?
Back to Top