08–10 OCTOBER 2019 | NEC | BIRMINGHAM

News
Brexodus causes pay rise in construction | Construction Buzz #224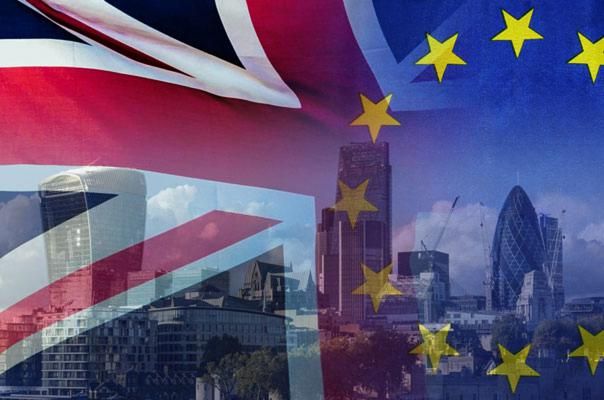 According to a survey by the company Randstad there has been a nine per cent increase in salary review requests in the last year due to a Brexodus of EU workers.
The survey, issued by the company which specialises in construction, property, and engineering, measured pay rises in the 12 months before 30th May 2019 and found that annual salaries rose from £42,300 to £45,900.
Owen Goodhead, managing director of Randstad, stated: "The best senior site managers are earning close to an MP's salary. While that's good news for individuals, it's potentially not such great news for the economy.
"Our research shows that construction workers from overseas are being put off coming to the UK and those that are here are thinking about moving elsewhere; we know that over a third of European construction workers who are already here have considered leaving the UK due to Brexit."
At the lower end of the earnings increase, maintenance engineers salaries have increased five per cent from £31,800 to £33,500 while maintenance engineers in London earn a substantial £47,500 per year.
The greatest proportional increase was actually experienced by site engineers who gained a salary increase of 19% that rise from £37,100 to £44,300, while again in London site engineers earn £68,700 per year.
Salaries within site management have likewise increased, though by three per cent, from £48,800 to £50,500, with London based workers in this role earning £53,400. Whereas for assistant site managers salaries are currently £37,600 annually and, for high-flying candidates in London, this figure can reach £48,500.
In fact, one senior site manager, in a role which pays £62,900 on average, has been tempted by a new position in Welwyn Garden City, Hertfordshire that pays £78,000 per year.
But, at the higher end of the earning spectrum there are the project managers whose average salaries have risen by eight per cent, from £59,500 to £64,200, while for senior project managers the increase has been seven per cent, from £75,700 to £80,800 per annum.
Mr Goodhead added: "Employers across the country rely on people born outside of the UK to fill skills shortages and help grow their businesses. The most important thing to the construction industry is being able to hire, retain and train the talented people we need.
"That's getting harder as the UK's employment landscape changes in the wake of Brexit.
"Given house building and infrastructure building are bright spots in the sector and are continuing to grow, the government needs to ask, who's going to put up these new homes? Who is going to build HS2?"
Back to Top