08–10 OCTOBER 2019 | NEC | BIRMINGHAM

News
Becoming a digitally enabled construction sector | Construction Buzz #224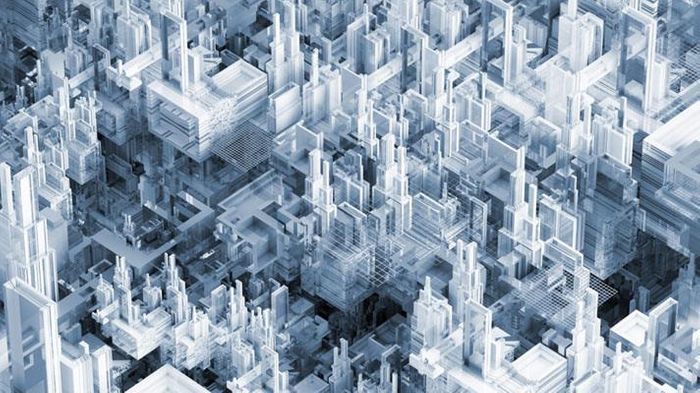 Looking back 20 years to the time of the Egan report 'Rethinking Construction' (published in 1998), construction was an industry characterised by low margins and poor investment in capital and R&D, with a skills shortage due to an inability to attract the best talent. Moreover, procurement was led by price, not value, and projects were unpredictable on time, cost and quality. This left an industry that was inefficient and heavily fragmented.
On the face of it, it could be said that this is still the case today – so how can we change that? We speak to Alison Nicholl, Associate Director at Constructing Excellence, about the challenges currently facing the sector.
The industry is currently on the threshold of a major digital revolution. The value of new UK construction projects in 2017 was close to £110Bn (ONS, 2018); and with the pressure on the sector to deliver more and better projects with greater financial efficiency, digital is being seen as the solution to these challenges.
With growing interest around Building Information Modelling (BIM), we might be forgiven for assuming that it is the principal way digital technology is transforming the sector. But digital construction goes beyond this.
To truly revolutionise and become an industry fit for the 21st century and further, the construction sector needs not only to maximise BIM, but also to look beyond it and truly embrace digital technology in all possible areas. We need to take it out of the domain of specialist 'digital teams' and turn it into how we do things more widely, to become a truly digitally enabled industry.
What do we mean by 'truly digitally enabled?'
Combined with collaboration, the use of digital technology can remove much of the waste from the construction supply chain. For example, the implementation of smart contracts and using technology such as blockchain could significantly reduce much of the transactional burden that adds time and cost to projects.
Now that everyone has a smartphone in their pocket, and with near universal 4G coverage across the UK, there are a whole raft of digital tools available for use on-site that make day-to-day tasks such as waste management and safety incident reporting so much easier. Many digital solutions can also improve process efficiency and minimise waste.
Smart access systems, controlling which operatives are allowed into which parts of a site based on datasets of competency or training or the necessary inductions or skills 'cards', not only manage the safety of workers on-site, but also allow for tighter control of security.
While BIM models are already helping to deliver greater efficiency in terms of scheduling, the full 3D model of a building lends itself to the next step-up in technology terms: the creation of building elements and maybe eventually the full buildings themselves from 3D 'printing' technology. There are already examples of prototype homes 'printed' from concrete.
Although some way off as a mainstream technology perhaps, robotised factory systems are already in widespread use in the modular build marketplace and for elements of the timber-framing sector. Both are essentially digitally enabled construction systems.
Going beyond the construction process, there are increasing levels of uptake in smartphone enabled technology within buildings, especially smart homes. Everything from central heating controls that optimise temperature based on tracking the occupier's movements in and out of the home, through to smart control of electricity supplies to allow appliances to operate at the time of greatest 'surplus' in the grid.
One of the key challenges faced as the use of digital technology grows, is the conundrum of identifying who actually 'owns' the data. There is a need to develop protocols that allow data to be shared and used across the whole sector in ways that don't compromise data protection and intellectual property rights, or open up security loopholes. BIM technology has revealed another difficulty: for data to be shared in a meaningful way, there needs to be a common 'language', or at least a set of common terms that are used in the description of objects. The humble window, for example, may be referred to by some as a fenestration unit or by others as a vision panel, depending on its position within a building.
We have moved forward inexorably in how we manage project information. This has led to significant benefits in the design process. However, to fully exploit the benefits that digital technology can bring, we need to look at the end-to-end process of how the built environment is procured, designed, constructed and managed.
We understand the need to supply full life-cycle information that will extend beyond the typical project life-cycle requirements and could include decommissioning of the asset in formats that can be easily interpreted by both software and users.
To do this, we need to rethink contracts and procurement so that we create a culture that is collaborative – one that enables organisations to share information and knowledge across project teams and supply chains, so that everyone is working on and able to access the most up-to-date information. This has been demonstrated on projects such as the Cabinet Office Trial Project on Insurance Backed Alliancing, where the removal of risk associated with collaborating enabled a single BIM model to be used, meaning each member of the project team was able to access the same and most up-to-date information.
There is much focus on off-site and pre-manufactured value, but to ensure we don't simply recreate what happens on-site in factories, we need to fully embrace the kind of advanced, digitally enabled manufacturing that has transformed sectors such as automotive and aerospace. Generative design tools, combined with precision manufacturing, will enable us to transform not only how we design the built environment, but also how we construct and manage it.
Digital is not going to be a silver bullet for the sector's problems. If we simply digitise our existing processes, we will never achieve the kinds of productivity improvements that are needed. We must look outside of the sector and bring in new skills, knowledge and ideas so that we can become a truly digitally enabled industry.
Back to Top