08–10 OCTOBER 2019 | NEC | BIRMINGHAM

News
ATC Win Project Of The Year EIFI Award 2019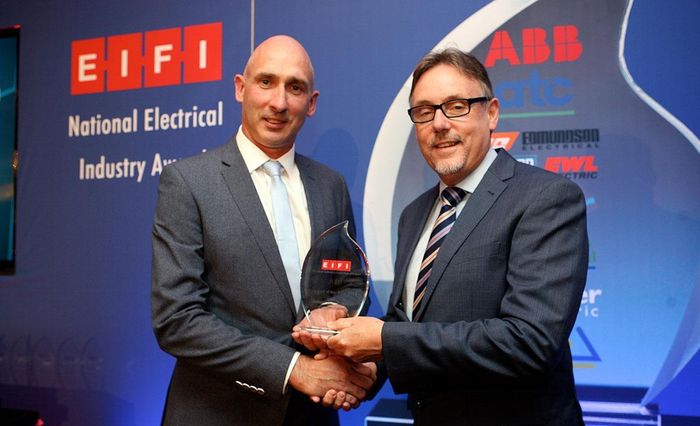 Commenting on the award, Declan Donnelly, Ireland Sales Manager, ATC said: "I was delighted to accept this award on behalf of everyone involved from the projects team in ATC. It really is a great project to be part of and showcases some of the most advanced WIFI controlled electrical heaters along with the latest technology in system 1 ventilation".
The Brief
300 student en-suite accommodation rooms with a gym, recreation areas and roof gardens constructed within 17 different properties, just off Stephen Street Upper and Longford Street Great.
The requirements for products were;
Controllability – accurate and easy to use controls.
Efficiency – running costs to be minimised.
Future-proofed – WIFI enabled.
Aesthetics – the product had to fit in with the architect's design.
LST heaters would be required for some zones.
The Sunray RF
In selecting the Sunray RF heater the client was able to reduce the overall cost of the project while at the same time gaining a more efficient and controllable heating system. The ventilation solution again exceeded the clients requirements on noise and performance. ATC had to work closely with all the stakeholders to ensure a successful solution on both the heating and ventilation requirements. These included the Client – Scape Housing, main contractor- John Paul Construction, Elec & Mech Engineers JV Tierney, The Architect- JSA, the Mechical contractor-Tritech, the electrical wholesaler-Eastern Ballymount and the Pod company in Poland-Domzcar.
Back to Top