08–10 OCTOBER 2019 | NEC | BIRMINGHAM

News
An unlikely construction disruptor | Construction Buzz #222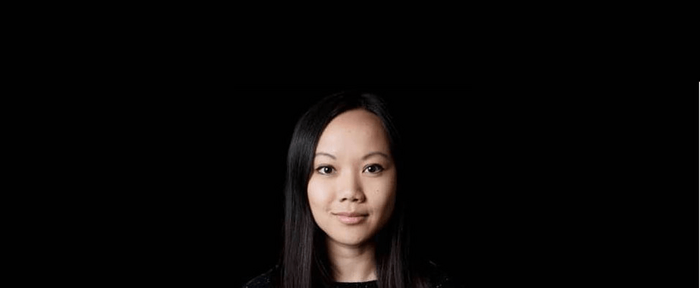 How a macho industry has been transformed
Concrete, dust, dirt, high-vis jackets and noise; building sites are not obvious places to stage a disruptive digital start-up.

Much less that construction would attract a female entrepreneur to make millions, but that is exactly what Tracy Young has achieved with PlanGrid a collaboration and productivity platform.

2018 was a remarkable year for PlanGrid. Young won a London Business School Real Innovation Award for seeing a massive opportunity in streamlining construction workflow using mobile technology. Soon after, PlanGrid was sold to Autodesk for £681 million.
Barriers
This level of achievement is made more impressive given the barriers Young has overcome. The 34-year-old is a second-generation Vietnamese-American immigrant.

She graduated California State University in Sacramento with a civil engineering major in 2007. Her first job was as a construction project engineer, helping build San Francisco Bay Area regional hospitals. The lack of female executives in construction companies didn't escape Young's notice and she admits to feeling as though she "stuck out like a sore thumb" at the start of her career.

Then she got lucky: "Gender didn't cross the team's mind, they just wanted to work with hardworking, smart people who were dedicated to the project," she says. "That is not always the case, I was just very fortunate."

But she found the lack of tech in the construction industry frustrating – high paper costs for blueprints, miscommunication and re-work extending project timelines. At the same time tech was transforming California, lifting productivity in almost every sector apart from construction, which had seen productivity go backwards over the same period.
With her co-founders Ralph Gootee, Ryan Sutton-Gee, Antoine Hersen, and Kenny Stone, PlanGrid was born in 2011 with the aim of tackling the bewildering array of messages, plans and paperwork blowing around building sites. The Apple iPad, released in the same year, gave PlanGrid the perfect canvas.

The company, like the iPad itself, became quickly established as an intuitive collaboration and productivity platform. Today, PlanGrid saves users an average of 7 hours a week, translating to approximately $15,000 in savings on labour costs per person per year.
A role model

As chief executive of PlanGrid, Young takes her role seriously as an example to other women and has worked hard to create a work environment that fosters creativity, productivity and diversity.

"This world needs more female engineers, founders and executives," she says. "If I can be a good example to the next generation, that's awesome."

As a result she contributed to the Women in Construction conference. "With 200 people attending in the first year, it was a sign that this was a positive step in encouraging more women to explore a career in construction," she says.

Young stresses that work-life balance is a priority for all her employees. Listening to employee needs has seen PlanGrid change location four times in the past few years to ease long commutes in a notoriously congested and expensive region.
PlanGrid also believes in flexible work schedules. Young stresses: "It's not about the hours, it's about the effort and the outcome. I don't need people just sitting at a desk. We have to trust the people we hire, or we're hiring the wrong people."

Since the acquisition by Autodesk, customers have been promised tighter integration of the different offers that make up the two businesses for a "seamless exchange of design and construction information to all project members".

But that doesn't mean Young is taking a back seat: "I am incredibly fortunate that Autodesk is allowing PlanGrid to stay autonomous. We get to keep building software, talking to users and writing code, so it's business as usual for me."

Jeff Skinner, Executive Director, Institute of Innovation and Entrepreneurship, says: "PlanGrid's continuing growth exemplifies how technology can help meet global infrastructure demands, and address construction issues such as the labour shortage. Young is leading, a true industry game-changer, to capture that opportunity."
Back to Top