08–10 OCTOBER 2019 | NEC | BIRMINGHAM

News
A breath of cleaner air for UK Construction week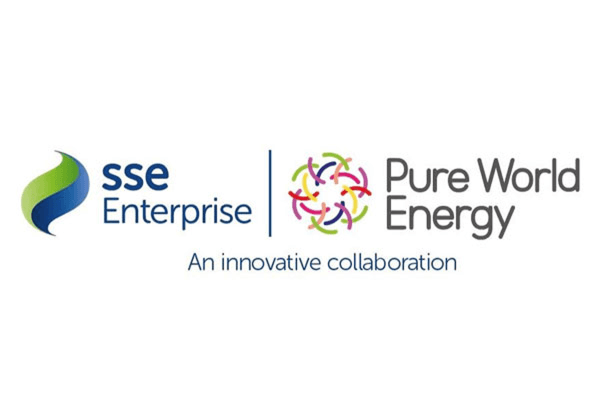 We are proud to be part of the flagship Construction Week event in Birmingham in October as we believe it gives us an ideal opportunity to showcase the merits of our 'Semi-Permanent Power' solution to those in the construction sector.
By forming an innovative collaboration with Pure World Energy, SSE Enterprise believes it has available a new form of cleaner and cheaper temporary power, utilising the latest gas microturbine technology from California.
The Semi-Permanent Power solution will help developers in cities cut costs and emissions thanks to its modular gas microturbine technology, capable of providing onsite temporary or medium-term power that is ultra-low in NOx (Nitrogen oxides) and Sox (Sulphur oxides) emissions – especially compared with diesel generation.
The technology comes from US company Capstone, which is a leading manufacturer of clean microturbine systems and has deployed over 9,000 such units globally. Capstone's microturbines have been developed to pass strict California emissions levels, and have already provided power in varied locations such as remote oil fields and mines.
There is currently a great deal of government focus in the UK and Ireland on tackling air pollution in cities, with diesel the primary target. London, for example, is leading this with its Ultra-Low Emission Zone (ULEZ) and NRMM (Non-Road Mobile Machinery Directive). Due to its unique technology, Semi-Permanent Power complies with all emissions targets without additional 'filters', through to 2030. We believe Capstone microturbines are ideally positioned to meet such new emissions thresholds.
Likewise, these intermediate power solutions will also help in cities where the Grid is 'constrained' i.e. where the electricity transmission system is unable to transmit power to the location of demand due to congestion at one or more parts of the transmission network. In Dublin for example, the current high levels of development and consequent demand for power is putting pressure on the Grid, causing potential delays to projects in the city.
The microturbine can be fuelled by a natural gas, LPG, biogas and even Hydrogen, giving the technology longevity and fully aligned with the Government's outlined energy strategy. Continuity of power is also key to all construction plants. The modular set-up of Semi-Permanent Power provides greater energy resilience. For instance, a 1 MVA generator system will consist of 5x200 kVA microturbines which operate in uniform to meet demand. However, in the unlikely event that one of the microturbines were to fail, the remaining microturbines will step up to provide power continuity.
Low maintenance is also a key factor, with the microturbine running a 4,000 hrs maintenance cycle. This means fewer shutdowns, no requirement for back-up generators and fewer visits to site - all points important to construction sites.
And finally, customers throughout the interim power market are also excited by the prospect of a simple payment process, i.e. only paying for the energy that they consume - no installation, fuel or ancillary costs. We are looking forward to talking to potential customers at the Construction Week event.
Four Key Benefits of the new microturbines are:
Cleaner - It can beat traditional diesel and gas generation on NOx emissions, noise and space
Cheaper – It is up to 20% cheaper than the equivalent cost of diesel generation
Simpler – Just like a utility, customers only pay for the energy they consume, no additional fuel costs, installation or caballing and no back-up generation is required
More flexible - The modular configuration of the microturbines means they can be scaled up to 10 MVA+ or down to 65 kVA to match demand, making the technology suitable for multiple industries
Back to Top