08–10 OCTOBER 2019 | NEC | BIRMINGHAM

News
Win an ISUZU D-MAX at Construction Week!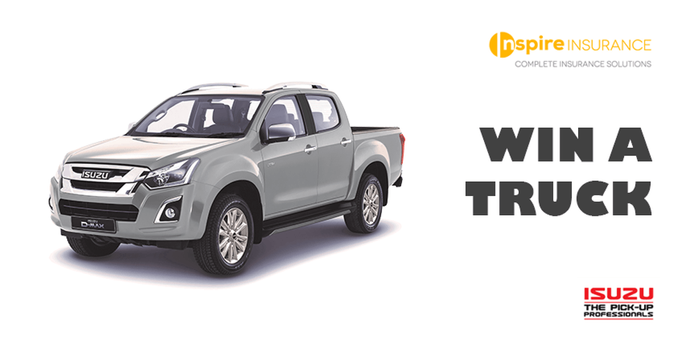 Visit Our Stand for Your Chance to Win a Brand New ISUZU D-MAX!
Inspire Insurance are proud to be exhibiting at Construction Week, at the NEC in October. We're offering all attendees and businesses the opportunity to win a brand-new Isuzu D-MAX pickup truck, all you need to do to win is visit us at our stand and try your luck in our roll a dice competition! The lucky winner will receive up to £30,000 to choose the vehicle specification and variant of D-MAX desired. The Isuzu D-MAX range boasts an impressive variety of configurations to suit your needs, from the comfortable Utah with lots of driver features to the flexible Yukon available in either double cab or extended-cab versions.
Find Inspire Insurance in the Build section of Construction Week on stand B376. The team will be exhibiting throughout the event, which starts Tuesday 8th October and runs until Thursday 10th October. You can view the truck on the ISUZU stand, on T500.
Tickets to the event are free for visitors, click the link below to register for your free ticket.
https://ukconstructionweek19-visitor.reg.buzz/?exhibitor-inviter=b5cc011e-6b53-11e9-8374-000000000000
To book an appointment to speak to the team about your insurance requirements, follow the link to schedule an appointment. Explore the specialist areas we can support you below:
Performance Bonds
Professional Indemnity Insurance
Liability Insurance
Motor Fleet Insurance
Insurance Backed Guarantees
Retention Bonds
Latent Defect Insurance
JCT & NEC3 Contract Insurance
Road & Sewer Bonds
Contract Works Insurance
Click the link below to book an appointment with the team.
https://inspireinsurance.co.uk/uk_construction_week.aspx
Back to Top