08–10 OCTOBER 2019 | NEC | BIRMINGHAM

News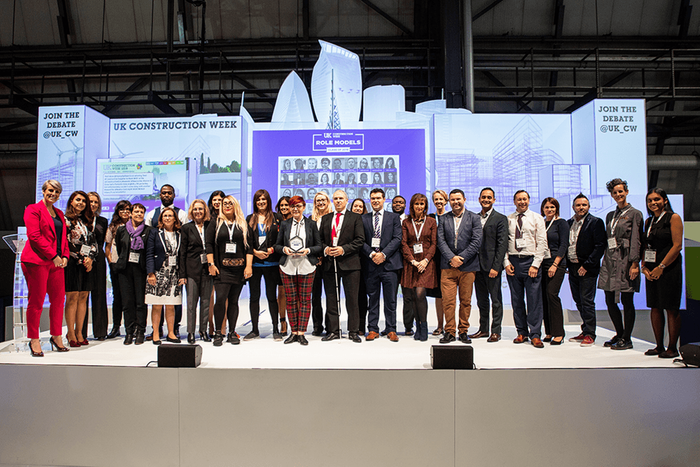 The UK Construction Week Role Models campaign returns
Construction is innovating and the myriad of roles in the sector are therefore changing too. It is an exciting time for anyone involved with shaping our built environment, so we are delighted that for the second year, we will celebrate and champion a number of those who deserve recognition in this industry with the UK Construction Week Role Models 2019.
Last year's role models were truly inspirational, and we loved sharing their stories with others in the industry, and crucially, with younger generations thinking about a career in construction. They will be at the show again this year offering advice to career changers, services veterans and college students. Once a role model, always a role model!
Now we also begin our hunt for the 2019 intake of UKCW Role Models, to share their stories, inspire others and celebrate the fact that construction can provide so many varied and wonderful opportunities. They will join a prestigious group of people who have already inspired others to follow in their footsteps.
Do you, or someone you know, sound like a UK Construction Week Role Model? Get in touch now and help us solve some of the skills shortages faced by this exciting industry.
For all information about Role Models 2019 Campaign click here. #ConstructionRoleModels
NOMINATIONS CLOSE 26TH APRIL 2019
Back to Top