08–10 OCTOBER 2019 | NEC | BIRMINGHAM

News
Timber Development UK to deliver deep dive into embodied carbon at Timber Expo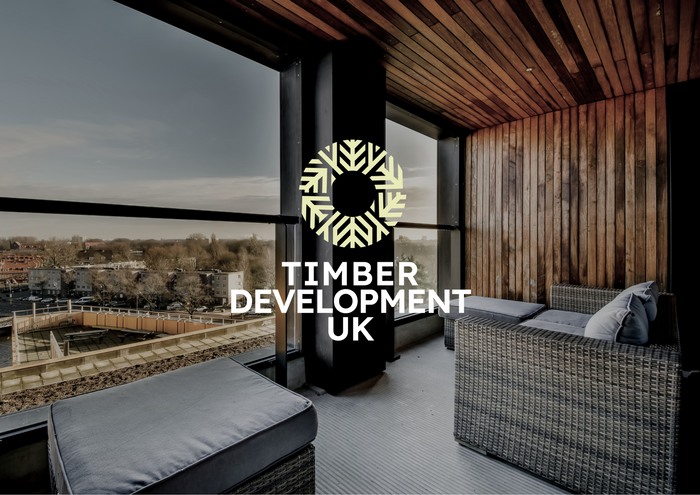 The speaker programme for Timber Expo and the Sustainability Stage at this year's UK Construction Week at the NEC, Birmingham (4-6 October 2022) has been announced. The programme promises access to 20 of the country's leading technical experts and more than 10 hours of free training and technical advice, with a particular focus on embodied carbon.
Registration is now open for free CPD sessions and expert panel discussions covering topics such as Part Z, net zero carbon housing, low carbon retrofit skills strategies, timber construction innovations and technical advice for architects, contractors, builders' merchants and the full construction supply chain.
Timber Expo and its Sustainability Stage are sponsored by Timber Development UK (TDUK), the new organisation launching this month that brings together the Timber Trade Federation (TFF) and the Timber Research and Development Association (TRADA). The merger creates the largest, most comprehensive supply chain body in the UK. TDUK will span more than 1,500 member businesses representing everything from sawmill to specifier.
The breadth of TDUK's interests is reflected in the programme at Timber Expo, the UK's largest dedicated showcase for wood and timber in construction. Highlights at the Sustainability Stage include:
Whole life carbon – Everything you want to know but are afraid to ask about the commercial reality of low carbon construction. An expert panel discussion on day one of Timber Expo will review the Environmental Audit Committee's recent recommendations on whole life carbon assessments, and the implications for low carbon construction across different building types.

Embodied carbon – An update on Part Z. Architects, engineers, contractors, MMC providers, timber businesses and other specialists in the supply chain all want to know how best to measure and manage embodied carbon, and how and when it could be introduced into Building Regulations (the so-called Part Z). This expert panel discussion on day two of Timber Expo with the authors of Part Z will explore the implications of the new regulations and how best to get ready.

Needed: a new Green Army - How to recruit and train the people we need to deliver our low carbon homes of the future. An expert panel discussion on day three of Timber Expo to share useful insights and tips on how best to attract, recruit, train and retain the skilled workers we need for meet the UK's net zero goals.
Welcome to NMITE and Timber TED – A new model for upskilling professions in timber engineering, design and construction. The opening of a brand-new, mass timber-built Centre for Advanced Timber Technology at the New Model Institute for Technology and Engineering (NMITE) in Hereford is one of the most exciting new initiatives in low carbon construction this year. Join this presentation on day three of Timber Expo to hear about the new centre and the innovative Timber TED (Technical Engineering and Design) courses starting this autumn.
In addition to these talks are a series of case study presentations, where architects, builders and specialist suppliers will share their experiences and lessons learned from completing recent net zero carbon housing developments.
Free places at all these sessions can be booked here.
On the TDUK stand in the Timber Expo area of UK Construction Week (stand number T340), free masterclasses are available to all visitors, providing in-depth advice on:
Best practice in timber treatments, by Gordon Ewbank, director of the Wood Protection Association (WPA)
Safe installation of timber roof trusses, by Nick Boulton, chief executive of the Trussed Rafter Association (TRA)
The timber industry's Net Zero Roadmap, by Charlie Law, sustainability director at TDUK
TDUK will also launch its new 'Builders' Merchants Guide to Selling Timber' at a masterclass on its stand on [date].
David Hopkins, chief executive of TDUK, says:
"We have thrown our support behind Timber Expo this year to help publicly launch Timber Development UK in front of our stakeholders in the sector. The UK Timber Industry is ready for growth - driven by a greater focus on carbon savings and the use of renewable and more environmentally friendly building materials. We are enabling this growth by creating the largest, most comprehensive supply chain body in the UK, spanning from sawmill to specifier and all points in between.
At UKCW we will be continuing our mission to unite the industry, by delivering expert panel sessions and technical masterclasses to delegates across the supply chain which help to enable more sustainable, low-carbon forms of construction, as well as helping professionals safely specify and design the timber structures of tomorrow."
Timber Expo 2022 will be the tenth edition of the event, which has been co-located with UK Construction Week since 2015. It showcases new products and innovations from all parts of the industry, from structural timber frame, sawmills, merchants, glulam, SIPs, CLT, fixings and fastenings, timber treatments, doors and windows, mouldings, skirtings and flooring products.
Registration is now open at: https://www.ukconstructionweek.com/timber-expo
ENDS
Back to Top