08–10 OCTOBER 2019 | NEC | BIRMINGHAM

News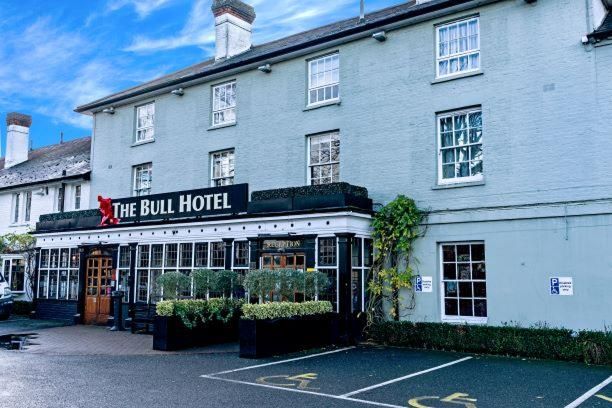 The Bull Hotel recognised the change in customer enquiries around EV charging
Dedicated to customer care, The Bull Hotel decided to install EV charging units in their guest carpark.
It was important for the EV chargers to be aesthetically pleasing as the car park is situated at the front of the hotel. Two Sevadis Grandis Duo units were installed providing four EV charging points.
RFID aunthentication is used to control the charging with a number of cards being available to guests that request them. Usage is then tracked and recorded by the Sevadis Cloud online management system.
The installation works were carried out by a Sevadis-approved installer and involved installation of underground cabling from the main incoming supply switch room to the charger locations. The chargers are rated to 22kW enabling guests to fully charge their cars overnight.
Back to Top