08–10 OCTOBER 2019 | NEC | BIRMINGHAM

News
Supporting construction professionals in achieving total compliance at UK Construction Week 2023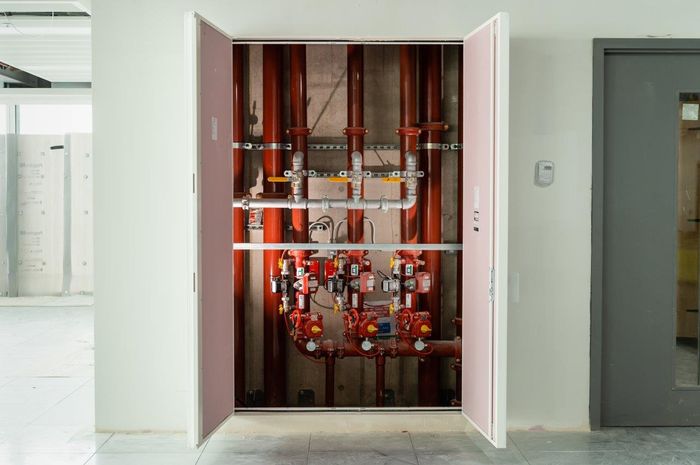 Profab Access, Bilco UK and Howe Green, which form the Access 360 division of Tyman UK & Ireland, will be showcasing its range of certified access solutions for roofs, ceilings, walls and floors at this year's UK Construction Week.
Industry professionals will have the opportunity to meet Access 360's team of technical experts between October 3rd and 5th at Birmingham's NEC to receive advice on their upcoming specification projects, as well as learn more about its comprehensive range of fire safety and access products. This includes Bilco UK's SKY Flatglass Smoke Vent, Howe Green's 7500 Series and Visedge® Series floor access covers, as well as Profab Access' fire rated Riser Doors, which are supplied with its revolutionary PRECISION Adjustable Frame.
Professionals can also receive industry insights from Jake Slade, Profab Access' Sales Specification Manager, who will be delivering an exclusive seminar at the CPD Hub at 1:45pm on October 3rd, exploring key considerations when specifying fire resistant access solutions in a Fire & Smoke CPD.
Jake Slade said: "At Access 360, we're as committed as ever to driving industry change through certification and compliance, particularly throughout the recent shift it has seen as it responds to the implementation of the Building Safety Act 2022. As one of the industry's leading manufacturers of access solutions, we recognise the importance in providing professionals not only with products that guarantee compliance, safety and certification; but also with the knowledge of how to specify these products correctly and safely throughout a building's construction process.
"We look forward to meeting industry professionals on stand at this year's UK Construction Week and showcasing products, providing valuable advice, and assisting them in achieving adherence with all current regulations through effective and efficient specifications."
Across the three days, industry professionals will also have the opportunity to discuss upcoming specification projects with Access 360's team of experts and receive advice on how their access solutions can support these, as well as receive live demonstrations of Profab Access' INTEGRA 4000 Series and VEGA 1500 Series Riser Doors.
The PRECISION adjustable frame, which has been comprehensively third party tested to BS EN 1634-1:2014 + A1:2018 standard, is expertly engineered to be fully adjusted to meet the specific dimensions of each structural opening, when installed into a shaft wall, dry wall partitions or standard flexible wall construction.
Attendees can also receive a demonstration of Bilco UK's innovative SKY Flatglass, which offers professionals a diverse 'three in one' solution, as it can be utilised as a smoke vent, roof access hatch and rooflight; as well as Howe Green's 7500 Series Floor Access Covers, which are independently CERTIFIRE fire rated to BS 476 Part 22 for two hours on integrity, and up to two hours on insulation, depending on the infill.
Zoo Hardware, a leading designer and manufacturer of door hardware and sister brand of Access 360, will also be present on stand throughout the event showcasing its range of door levers available in a range of styles and finishes, suitable for a wide range of specification projects.
For further information on Access 360 and its range of access solutions, visit us on stand B423, or go to www.access-360.co.uk.
Back to Top