08–10 OCTOBER 2019 | NEC | BIRMINGHAM

News
Stamping out Cartels in Construction – it's everyone's responsibility | Construction Buzz #224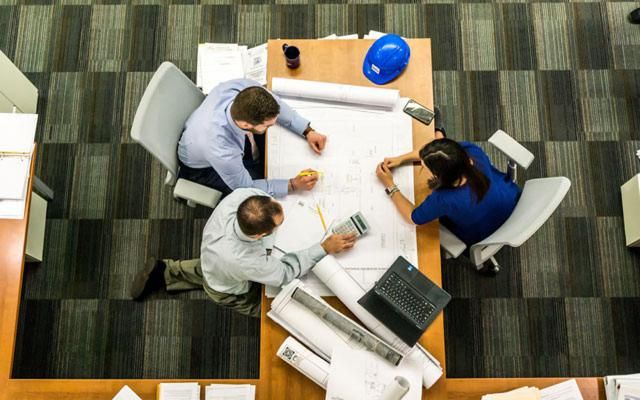 When most people hear the word 'cartel' it conjures up images of serious organised crime, drug barons, Pablo Escobar... All things you're more likely to see on a Netflix documentary than close to home.
The reality is that cartels are often much closer to home than people think, and involve ordinary businesses conspiring together to break business law and 'rig' outcomes in their favour.
One function of the Competition and Markets Authority (CMA) is to enforce competition law by stopping cartels. A cartel is when business rivals that sell similar goods and services agree to engage in unfair competition. (i.e. rival businesses selling the same good, or service fixing prices, bids or market sharing).
We have to get the word out about cartels and the CMA's Senior Director of Cartels, Howard Cartlidge, will be speaking on the UKCW Main Stage, on Thursday, 10 October, 10.30 - 11.15 to de-mystify what we mean when we talk about cartels. We want to help you understand what they look like, why we take them so seriously and what you can do if you come across one in your line of work.
The panel event will touch on a number of topics across procurement with the CMA bringing to attention the types of cartel conduct that are most likely to come up in procurement. These are:
Price fixing
Bid rigging (for example, cover pricing)
Market sharing
Disclosing commercially sensitive confidential information such as future pricing intentions
Businesses should also know that there are some major consequences if they are found to be in a cartel:
Fines for businesses of up to 10% of worldwide turnover
Fines for individuals without limit
Prison sentences for individuals of up to 5 years
Director disqualification of up to 15 years
Damages claims by third parties – including by government – it is worth keeping an eye on decisions by the CMA as well as the European Commission in case you have purchased any of the products or services involved.
We've got a big job to do to get the message out about how serious cartel behaviour is. In a recent survey we found that around half of businesses didn't know that agreeing with competitors to charge the same prices could be illegal, that dividing up and sharing customers with competitors could be illegal, or that discussing price and details of tenders with competing bidders could be illegal.
Even with that said, we've come a long way!
Let's go back 10 years to 2009 when the CMA was the Office of Fair Trading (OFT). Bid-rigging was so entrenched in the construction sector that cover pricing was even taught in textbooks! Following an investigation by the OFT over 100 construction companies were fined a total of over £63 million for engaging in illegal bid-rigging activity on nearly 200 projects.
Putting to one side the substantial financial impact on these businesses, it's worth considering the reputational impact this had on people's view of the construction industry as a whole, affecting businesses that were in no way involved. Many of the bids in this particular case were on public contracts to build schools and hospitals and so put at risk taxpayers' money. This is especially concerning when the public harm of bid rigging is significant – potentially up to 30% uplift in prices.
More recently a number of office design and fit-out companies infringed competition law during the period from 2006 to 2017. This resulted in fines totalling more than £7 million with three of the company directors involved disqualified from being directors for a combined total of 9 years.
For more on this topic, join Senior Director of Cartels, Howard Cartlidge, speaking at UK Construction Week, Thursday, 10 October, 10.30 - 11.15 – Procuring for value
Howard Cartlidge, Senior Director of Cartels, served for over 25 years as a solicitor in private practice. For almost all of Howards legal career he specialised in EU and competition law, working in both London and in Brussels where he acted for clients in a wide variety of industries, with particular expertise in the retail, media, technology and healthcare sectors. Regularly advising on the full range of EU and competition law, including in particular cartel and other competition investigations, merger control proceedings, competition law litigation and issues relating to the supply and distribution of goods and services and intellectual property licensing.
Back to Top