08–10 OCTOBER 2019 | NEC | BIRMINGHAM

News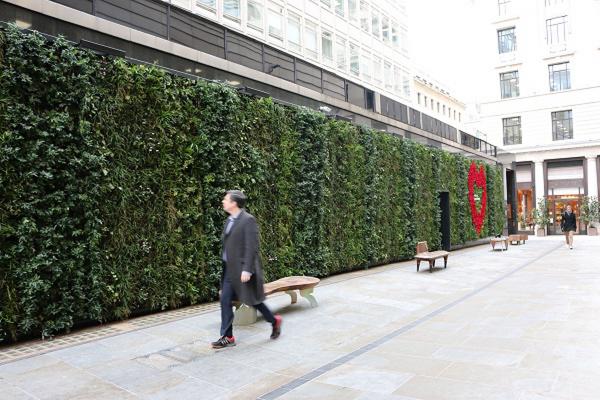 We worked with Axis Europe, who are a property services partner and work across all property sectors, to transform this pedestrianised street in St James's Market.
This living wall was installed over the course of a week, with the modules arriving on site fully established to give maximum impact from the first day of installation. We were chosen to transform this public space with the design, supply and installation of this living wall, which was for the purpose of re-vitalising the area and softening a very hard landscape.
The design team worked together with St James Market to fit the love heart into the existing wall just in time for Valentine's Day. Red Cyclamen's were used for their vibrant colour, so the heart was clearly visible in the greenery.
Back to Top