08–10 OCTOBER 2019 | NEC | BIRMINGHAM

News
Site Pod are delivering all your welfare and health and safety needs direct to your site!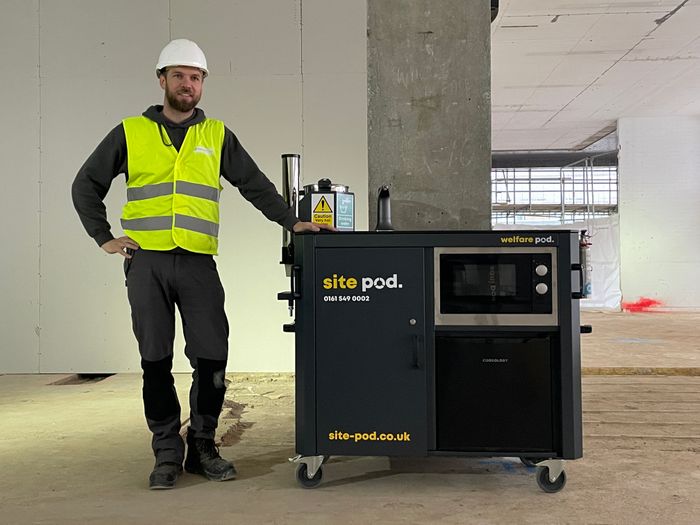 To put it simply, our pods are making waves in the construction industry with increasing demand across the UK.
Our Health and Safety Pod provides the perfect sign-in desk where workers can consult important site information, rules and regulations before starting out on the day of work. The integrated first-aid kit and eye wash station mean the Welfare Pod becomes the 'go-to' space should injury occur on site.
Our Fire Pod is an ideal partner for the Health and Safety Pod which will provide a temporary, wireless fire alarm system across your site.
Our Welfare Pod will be a hit with workers. It has the ability to provide a warm meal with its microwave and hot water. Refrigerator and drinking water are housed in the pod, along with an additional storage unit. We can provide backed seating and tables alongside the Welfare Pod to create a comfortable break time for workers to replenish.
Our Wash Pods and Sani Pods promote a hygienic site with facilities to regularly wash and sanitise.
Visit our site and follow us on socials to find out more.
Back to Top