08–10 OCTOBER 2019 | NEC | BIRMINGHAM

News
Shaping the future of home building and real estate sales with Unreal Engine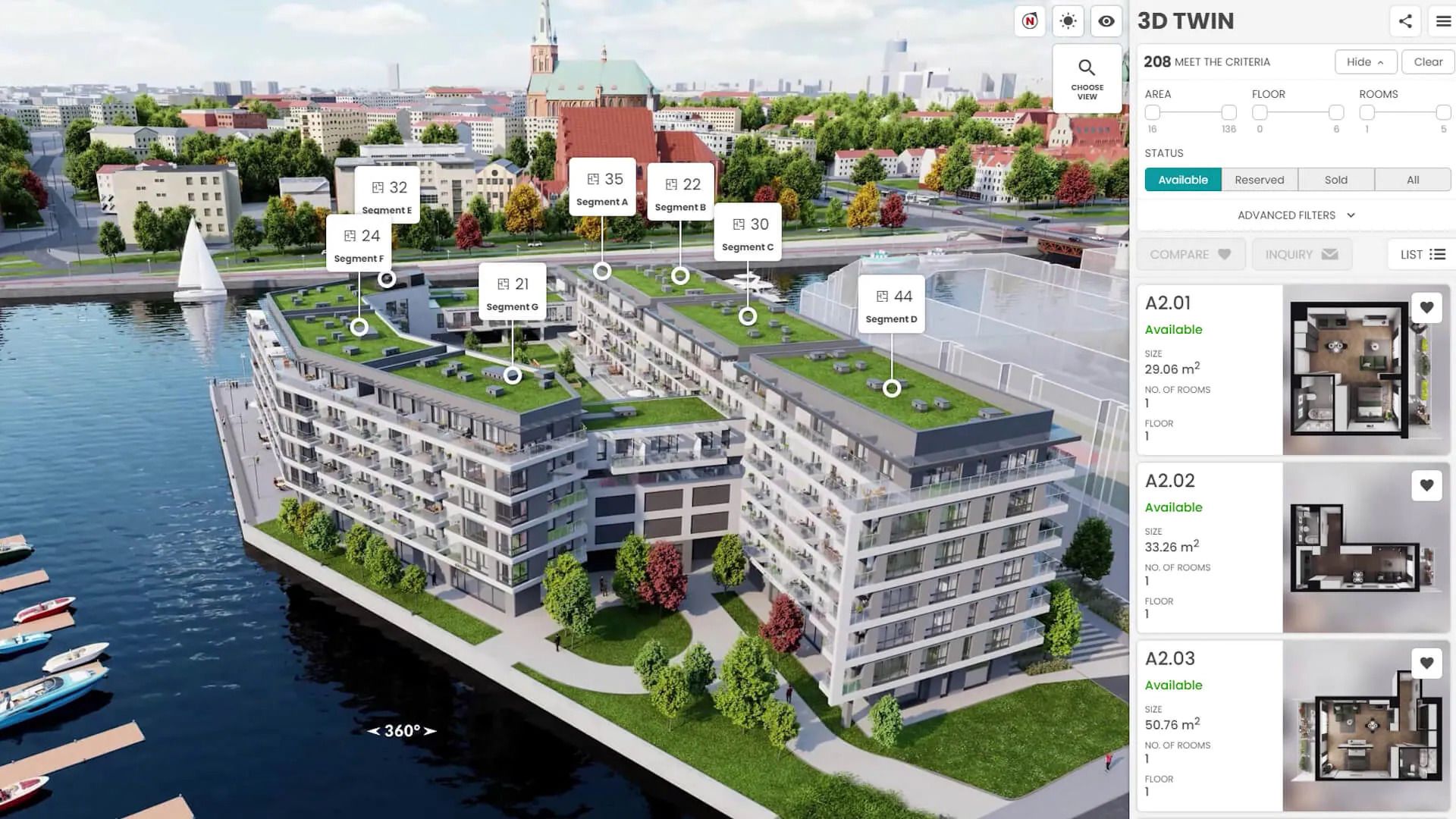 "The biggest advantage of using Unreal Engine is that it allows us to render materials very, very quickly, with great graphics quality," says Jakub Jamontt, Chief Business Development Officer at 3D Estate.

It takes just five to seven minutes to complete the entire rendering process on a small flat and up to 15 minutes to render a larger property. Developers can choose from a range of six set apartment styles, then a simple interface enables them to add the 3D models to their website.

"This would all be impossible without Unreal Engine," says Jakub. What's more, with the arrival of Unreal Engine 5, 3D Estate has increased rendering speeds by around 15 percent. What's more, since interior design and camera placement processes can be automated with Unreal Engine's Blueprints visual scripting system, the team can populate entire empty 3D apartments with scripts.
3D Twin
3D Estate also offers an interactive 3D Twin tool which presents entire new developments. The app works on any device, from smartphones and laptops, to 8K showroom screens and VR headsets. 3D Twin can also be added to the developer's website, since the app is fully available online. Introduced in 2021, 3D Twin has already been used to create more than 100 projects, mostly for Polish real estate developers as well as some in other countries. The comprehensive tool enables buyers to search for apartments using criteria, such as square footage or number of bedrooms, and then wander around the virtual developments before they are built.

"It's a tool both for salespeople and for people who are looking for apartments," says Jakub. "The value of being able to step into the apartment and see the view from the balcony, for example, is tremendous."
As well as enabling buyers to make more informed decisions, 3D Twin is a very simple and intuitive tool for salespeople. What's more, seeing a digital twin of their buildings, and receiving feedback from potential buyers, can also help make important design tweaks to developments before they are built. 3D Estate has hundreds of projects running at any one time, and recently provided interactive visuals for BPI Czysta, a major 183-apartment development in the heart of Wroclaw, in southern Poland.

While its focus is the new build market, 3D Estate also creates 3D models from 2D floor plans for the secondary market using Unreal Engine. The 3D models are automatically generated, even from hand-drawn floor plans, and rendered in one of the company's six set styles to enable virtual home staging.
Back to Top