08–10 OCTOBER 2019 | NEC | BIRMINGHAM

News
Rolec EV launches its latest charger, Zura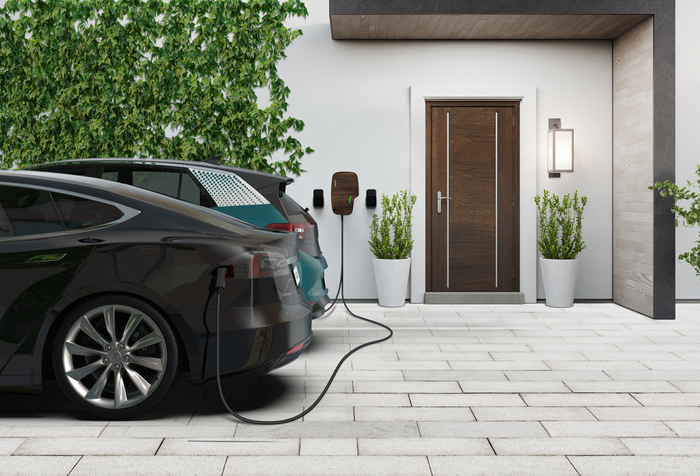 Electric vehicle charger manufacturer, Rolec EV has recently launched Zura, a brand-new charger that has been designed to suit both commercial and domestic charging requirements and to comply with 'The Electric Vehicle (Smart Charge Points) Regulations 2021'. One step ahead, Rolec EV have also made sure the Zura is ready for the next phase of the regulations that come into effect on the 30th of December 2022, by also implementing the key security aspects required by them.
Zura is complete with never-seen-before personalisation, packed with the most wanted smart-features and presents the choice of either a single or dual outlet. This charger brings homeowners and businesses a more aesthetically pleasing charger, that is simply activated with either an RFID card or a smart device.
One of Rolec EV's most versatile charging solutions to date, the Zura is OCCP 1.6 compliant, meaning it can be configured to any mobile app or management platform, including Rolec's own commercial management system, VendElectric, and their other preferred partners, Monta, ev.energy, Electric Miles, fuuse etc.
To ensure the charger never goes offline and you always stay connected, it is complete with secure 4G, Wi-Fi and Ethernet connectivity. Domestic users can also charge using their solar PV or other home renewables for a zero-cost, zero-carbon charge (app-dependent feature).
Furthermore, Zura provides charging power of up to 7.4kW on a single-phase and up to 22kW on a three-phase supply. It is equipped with MID-metering, automatic dynamic load balancing and built-in PME fault detection that ensures the property's fuse is protected whilst providing a safe charging solution, without the requirement for an earth electrode.
Installers will be pleased to know, that the unit has an independent back plate which allows for a quicker and more cost-effective installation process and comes with a 3-year warranty as standard.
Frankie Mellon said: "The introduction in the UK of the smart charge point regulations is a real turning point for the EV charging industry that brings previously unseen features and benefits for ChargePoint users.
For Rolec, the release of the new regulations couldn't have come at a better time as it coincided with the early development of our brand new Zura model, for which we had already added a number of highly experienced engineers to our R&D team.
It can't be denied that there have been some challenges, but the engineers have been in their element with this, and developments initially destined just for Zura have quickly been adopted by our other models such as BasicCharge and Quantum. We were always extremely proud of our chargepoints and it was a compliment when other manufacturers followed our lead but seeing the advances we've made in the electronics and software for Zura, I've got to say, we're a step ahead in the industry with a fully future-proofed and diverse chargepoint solution."
To find out more about the Zura, click here- https://www.rolecserv.com/_files/ugd/1667b4_83d3cedf986a408394820ae1acd2fa2b.pdf
Back to Top