08–10 OCTOBER 2019 | NEC | BIRMINGHAM

News
Rointe heating presents its new range of electric radiators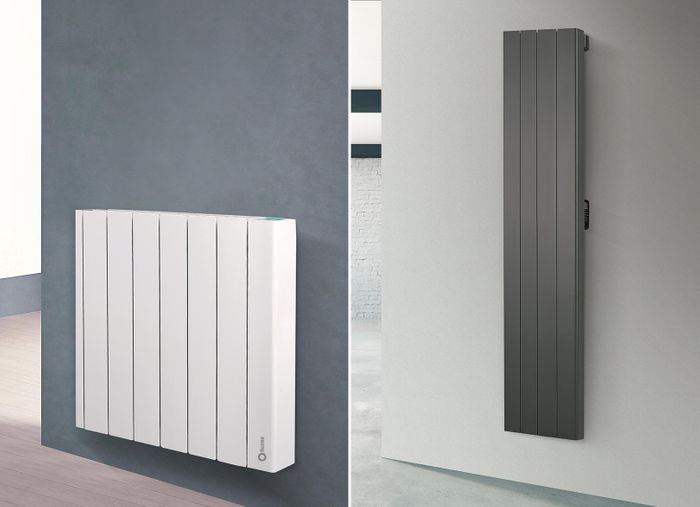 Rointe heating are excited to announce the launch of their brand-new range of electric radiators: Belize WiFi and Palaos vertical.
Rointe have been manufacturing electric radiators since 1985. Our success is guided by our experience and innovative methods. We stand out among other electric radiators on the market by replacing standard oil with high heat transfer oil, and our commitment to research and development. That's why we often introduce new products in every heating season.
Rointe launches the new 2020 electric heating campaign by extending its range of efficient electric radiators with two new ranges: BELIZE and PALAOS.
New BELIZE range with WIFI control
The new range of BELIZE radiators provides an affordable and efficient heating system that includes WIFI control. The BELIZE radiators combine the best features from the D Series and Kyros radiators to provide an efficient digital electric heater that's economical and stylish. The exclusive built-in WIFI module allows you to control the BELIZE radiators from your smartphone or tablet, at any time and from any place, with the new Rointe Connect LITE app. This application allows us to control and program the BELIZE radiators whenever and wherever you want, even being able to visualize the consumption and cost of your heating system.
It stands out for its uniform aesthetics, being the first Rointe radiator with a touch control panel located at the top of the product. The exceptionally designed frame features straight-edged fins to promote natural convection, that together with its high heat transfer thermal oil and aluminium body, allows thermally stable room temperatures and faster heat-up times. With a distribution of even elements, it allows easy dimensioning of any type of installation.
The BELIZE range also includes patented, Rointe low consumption technology, energy-saving functions like Open Windows and the advanced preset heating programs that come with the Kyros range. It's ideal for those who wish to control their system easily and without complications, by applying pre-installed programs that avoid having to invest time programming the product. The pre-installed programs are ready for use and are 100% customisable. They can be modified easily to adapt to your lifestyle. Simply select the program you want to activate in the Rointe Connect Lite app or from the radiator control panel.
New vertical radiators, PALAOS
The new range of PALAOS vertical radiators was created to revolutionise the concept we all had of a radiator. Its innovative design – with a height of 180 cm – attracts all eyes thanks to its matt effect finish in white or black sandblast, its flat elements made of top quality aluminium and its side control panel. It is available in 3 sizes with 1,000 W (2 elements), 1,500 W (3 elements) and 2,000 W (4 elements) models.
The PALAOS vertical radiators are perfect for rooms where there is a lack of space, as they are able to produce a great heat output without sacrificing too much wall space. The tall, narrow design allows them to be placed in areas that would otherwise be unused, giving you the freedom to change the design of your room. They are suitable for both homes and commercial properties.
As always, PALAOS radiators include high-quality aluminium bodies, the best material for efficiency, thermal fluid and energy-saving functions like Open Windows.
Back to Top