08–10 OCTOBER 2019 | NEC | BIRMINGHAM

News
Resapol signs exclusive UK distribution agreement for the Vandex range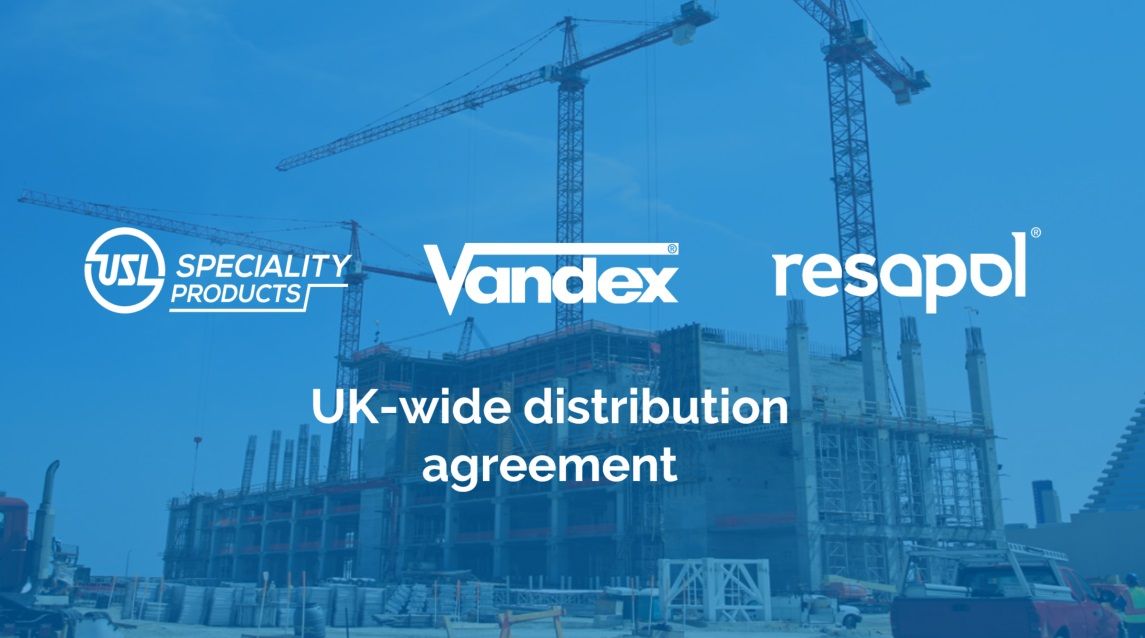 Resapol are excited to announce they have signed a UK wide exclusive distribution agreement with USL Speciality Products for the Vandex range of products.
This partnership agreement commenced on 1st July 2021 and sees Resapol gain exclusive access to a well-established range of products that is well aligned with their future growth plans. Vandex has been a renowned name in waterproofing for more than 75 years, with products ranging from preventive work in new construction to complex troubleshooting in existing structures. All the Vandex products are developed and produced with regard for the environment and take current ecological trends into account. This makes them the perfect partner for Resapol.
"Resapol's considerable market knowledge and technical expertise make them the perfect distributor for the Vandex range. Customers throughout the UK will benefit from their product knowledge, excellent service and enviable geographical reach." said Tim Whittaker, Managing Director - UK and Europe, USL Group.
"This is a tremendous opportunity to extend what is already a strong business relationship between USL Speciality Products and Resapol," said Adam Dudley, Sales Director, USL Speciality Products.
Resapol Director Sean Ofsarnie comments "We are incredibly excited to build our relationship with USL further and to have the opportunity to distribute and promote such a well known brand to our customer base."
As the UK's trusted supplier of construction chemicals, Resapol offers an extensive range of products to the construction industry. All Vandex products, including well known product names such as BB 75, PK 75 and Vandex Super will be supplied by Resapol to distribution, infrastructure, utilities and merchant markets. Click here to view all the Vandex products available on the Resapol website.
Back to Top