08–10 OCTOBER 2019 | NEC | BIRMINGHAM

News
REAL TIME HOME CONFIGURATION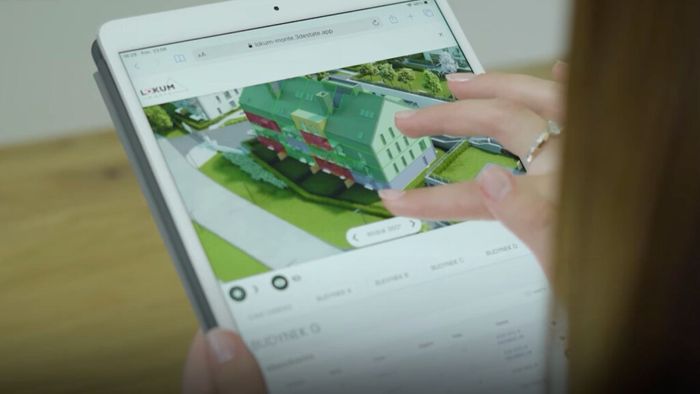 With the increased adoption of real-time 3D visualisation technology, the way we imagine, design, manage and construct the built environment is changing rapidly. In this evolution, real-time technology is allowing people to make more creative decisions about a project, increasing productivity, and enabling them to see and experience unbuilt projects in photorealistic detail, making these decisions more reliable from a user perspective.
The design, implementation and management of 3D, real-time visualisations can span entire project life cycles – from conception, through construction, to occupancy and disassembly, as explored in our last article. Previously, we've honed in on its use as a tool of communication and project management in the planning process - read more - while today, we're interested in how 3D models can be used as configurators for sales and interiors, by other stakeholders, further down the project timeline.
For large-scale developments, securing advance sales of units is essential, and historically these future homes have been depicted to prospective buyers through still imagery, perhaps while they're standing in a small marketing suite on a building site. Whether for an investor, or home buyer, visualising what these properties will look like can be tricky – especially if buyers want to customise details, and piece together their ideal home. But with advances in real-time visualisation technology now allowing for more dynamic, immersive, and realistic means of communication, it is entirely possible.
Companies like Away Digital Home are, with the help of Unreal Engine, developing interactive platforms that enable buyers to walk around and experience – in photorealistic detail - 3D models of future homes.
"Unreal Engine provides us with the capability to create photoreal, data-connected, interactive homes that enable home builders to show each design with all the configurations available to the homebuyer," says Aidan Wollner, director at Away Digital Home.
As this product needs to be accessed by anyone, anywhere, the Digital Home is utilising Pixel Streaming, which enables all users with an internet connection to experience a high-quality visual experience, no matter the computer they are using. Homebuyers can now say goodbye to buyer's remorse and can now design and visualise their home with confidence and certainty in photo-real 3D.
Of course, such technical capability is appealing to a range of developers, and we're seeing more and more companies utilising the technology to help get large projects off the ground. 3D Estate, for example, creates simple, interactive 3D models of unbuilt projects, which developers then use to sell future properties to customers. Based in Poland, the company has created over 250,000 3D apartments since 2018 – which is over 30% of the country's new build homes constructed in the same time period.
Whether for individual consumers, developers, or property brokers, the opportunities that are unlocked through 3D, real-time visualisation are going to totally change the way we configure, and sell, property.
Back to Top