08–10 OCTOBER 2019 | NEC | BIRMINGHAM

News
Pumping Station Supplied to Three Snowhill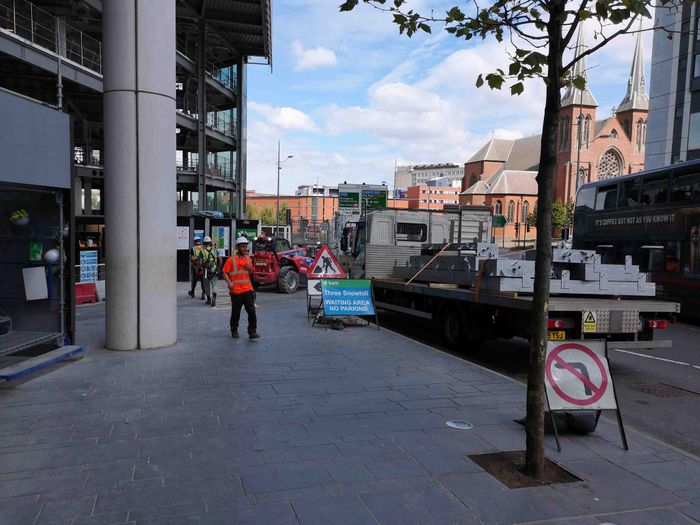 Three Snowhill has been described as the gateway to Birmingham's business district and has been compared to London's Canary Wharf. This regeneration project was originally set out to attract new enterprise and support the growth of existing small businesses. As the second largest city in the United Kingdom, Birmingham needs to ensure it is accommodating advancements in business and new ways of working.
The 17 story glass-clad structure has full height windows and will be a spectacular addition to the skyline as well as providing spectacular views across the city. The development is well underway and T-T have been selected to provide a range of drainage systems to allow this building to operate effectively. A specific requirement of the project is to provide 32,000 square meters for high-quality office space which is energy efficient and sustainable. Therefore T-T has selected equipment that follows this ethos.
Providing a complete package, T-T has selected, installed and commissioned pumping equipment for foul pumping stations, provided rainwater pumps and firefighting sump pumps. Within this, the equipment included a range of energy efficient submersible pumps from our Uniqa range. These pumps were selected due to their IE3 energy efficient rating and outstanding reliability. Other pumps selected included heavy duty submersible pumps from our contractors range, these pumps are ideal for use in areas that a prone to flooding where quick, reliable removal of nuisance water is needed.
All pumping equipment was supplied with pipework, valves, and controls. The control equipment was selected from our standard range of control equipment, the panels are designed to control 1ph 230V and 3ph 400V motors via level control and were provided with a suitable enclosure for indoor use, complete with high-level alarm and buzzer.
The equipment was delivered to site in line with the construction schedule and each unit was installed and commissioned within three days.
For more information on the equipment T-T can supply for liquid handling in high rise buildings visit www.ttpumps.com or call +44 (0) 1630647200.
Back to Top