08–10 OCTOBER 2019 | NEC | BIRMINGHAM

News
Pilot Study: Battery Storage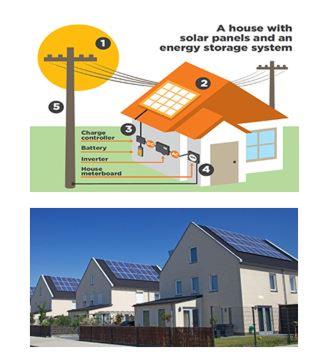 The Problem:
It was concluded that SME's have little understanding about domestic energy storage and how to go about implementing it into their practices. Therefore, BECCI developed this pilot programme to address their interests and provide the information they required.
Activities Undertaken:
BECCI worked with two leading local Housing Associations - Wolverhampton Homes and whg - to support SMEs and demonstrate the outcomes from implementing domestic energy storage. Additionally, BECCI wanted both the SMEs and Housing Associations to gain understanding of commercial opportunities and have the opportunity to work together.
1. Battery Selection
Being able to compare and contrast different battery supplier's products was identified as a priority for SMEs.
2. Working Agreements with Housing Associations
BECCI arranged a Memorandum of Understanding to cover allocation of risk, as well as how confidential information was handled.
3. Understanding of Installation Requirements
The SMEs required understanding of how to install a specific battery type and the information required by the Housing Associations. Additionally, what needed to be registered with the National Grid's Distribution Network Operators.
4. Property Identification
Initial property surveys were carried out with Housing Association staff - 12 suitable properties were identified.
Back to Top