08–10 OCTOBER 2019 | NEC | BIRMINGHAM

News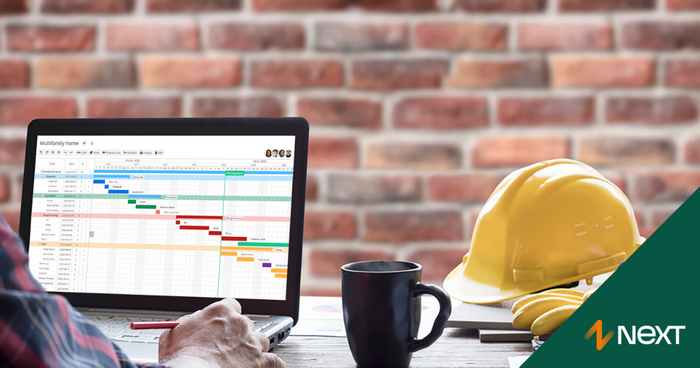 Next is built on two main ideas: Build digital solutions that solve real problems for the construction industry and make the solutions really easy to use.
Today, Next's tools are used in over 3.000 nordic companies to plan construction projects, make sure reporting of time and resources are easy and that all inspections are done digitally. We help companies minimize legal and economic risks and optimize profits. Now both Next Field and Next Planning are available in the UK.
With Next - you can focus on what matters the most - your employees, customers and projects. Our digital tools makes communication, reporting and follow up really easy.
Next Field - Mobile inspection and task management
Next Field is a user-friendly inspection and QA-tool for the construction industry. Used by thousands of construction companies for checklists, digital inspections, documentation and drawings.
Key features
Tasks & deviations
✓ Track and delegate tasks and deviations
✓ Perfect for snagging or inspections
Visual plans and drawings
✓ Mobile access to drawings & tickets on–site.
✓ Use photos or drawings
Routines & checklists
✓ Provide up to date, real-time checklists
✓ Easy customer report generation
Check out our latest client case from FK Group and download our free e-book "How to Make the Most Efficient Inspections to Keep Construction Workers Safe" here.
Visit https://next-tech.com/en/ for more information
Next Planning - Fast and easy construction scheduling
Next Planning is a powerful and easy-to-use construction planning tool that's loved by thousands of contractors and site managers..
Key features
✓ Easy to use - Planning is blazingly fast and easy to use for everyone.
✓ For construction - Planning is built just for the construction industry and has exactly the features you need to create professional schedules fast and easy.
✓ Cloud based - Planning is cloud based and runs on both Windows and Mac computers — no installation or downloads required. Simply take a free trial and get started in 30 seconds.
✓ Collaborate - Invite and collaborate with your team or your subcontractors.
✓ Resource planning - Add staff, machines or subcontractors and get a clear overview of your projects and your team.
Read more about Next Planning and sign up for a free trial.
Visit https://next-tech.com/en/ for more information
Back to Top