08–10 OCTOBER 2019 | NEC | BIRMINGHAM

News
News: Smart Water Reuse - A Water Asset With National Potential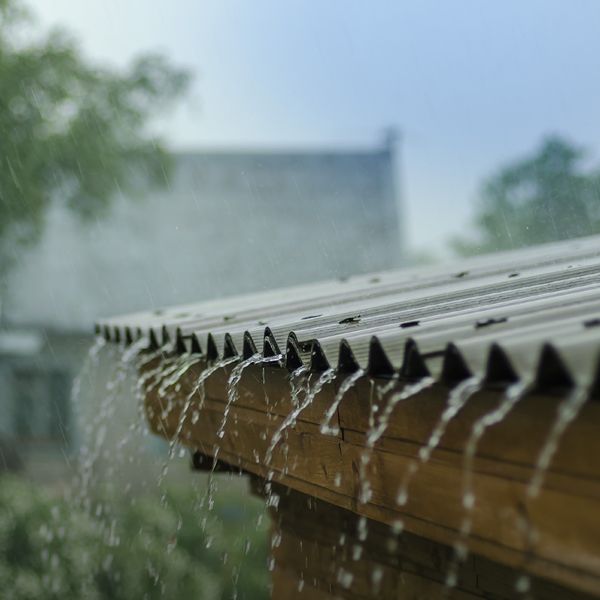 Just imagine if you turned on a tap and nothing came out. We are so used to freely flowing, available, clean water, it doesn't seem conceivable. Yet, parts of England are predicted to face serious water shortages by 2050 unless there is mammoth effort to reduce consumption.
We expect clean, treated water to be as abundant as the air we breathe. Yet, unlike air, it needs to be collected, conveyed, and heavily treated in carbon-intensive processes. The National Infrastructure Commission has said a reduction in demand of 4,000 megalitres per day will be needed by 2050, and the water saving NGO Waterwise wants each person's water use to reduce from the current average of around 140L to 100L per day by then.
Recycle Water to Reduce Demand
Finding more ways to reuse water has to be part of the solution to reducing mains consumption. A groundbreaking study into rainwater reuse, commissioned by Waterwise last year, showed that implementing a combination of effective policies and incentives for water reuse would have the largest impact of any water efficiency measure on reducing demand, with the potential to close that water deficit gap by 630 megalitres a day by 2050.
Saving and reusing rainwater at source, close to where it falls, makes obvious sense. Now, advances in smart instrumentation and telemetry have brought the potential to make implementing rainwater harvesting more practical and achievable on a national scale.
Smart rainwater management is a proven technology that can help to reduce consumption of treated drinking water. It is already being successfully installed in new developments, especially in where personal water usage limits are being enforced through planning conditions, such as in Central London. For example, at Southbank Place, the SDS Intellistorm smart water management system is already operational.
Intelligent Rainwater Systems
Intelligent rainwater systems interpret weather forecast data and control the amount of rainwater collected and stored in combined flood attenuation and water reuse tanks autonomously. The level of water in the tank is lowered in a controlled way whenever heavy rain is predicted, creating sufficient void space to provide effective flood mitigation. The digital controls enable rainwater to be collected for toilet flushing and garden watering, but they don't just save water; the same storage capacity provides measurable protection against surface water flooding at peak times.
The smart Internet of Things concept is scalable from water butts at an individual property level, right up to large attenuation tanks in multi-use commercial or public buildings.
So, water companies and flood risk authorities could work together to plan a measured amount of storage at a distributed, decentralised level.
Preventing Sewer Overflows
That means the technology also has the potential to bring much needed benefits by holding back surface water to prevent flooding. It can slow the flow and reduce the load on sewers, to help prevent the polluting discharges to rivers from Combined Sewer Overflow's (CSO's). Last year there were 400,000 reported discharges in England alone and experts have predicted that the sewerage system could face 55% increase in water flowing through the network by 2050.
SDS is working with several Water Companies on pilot schemes to monitor how distributed smart rainwater reuse systems, deployed in a cluster of domestic properties, can operate together to deliver protection against district level flood risk and to reduce CSO pollution.
National Potential
We are urging policy makers and water companies to appraise themselves of these autonomous attenuation systems. Smart rainwater management technologies span the remits of so many agencise involved in demand reduction, flood risk, and pollution control, it is vital to recognise their potential as a strategic, national level.
A whole raft of regulations and incentives are being mooted and debated to make the country more resilliant to drought and flooding. Some, like compulsary water metering or nationwide 100L pppd water use limits, are essential. Water efficiency measures, including water reuse, also need to be part of incentives for greener homes, for example, through the widely proposed Property Resillience Certificate, or the extension of the Green Homes Grant.
SDS will be pleased to provide a briefing on the latest developments in smart rainwater reuse and management technologies to any interested professionals.
Back to Top