08–10 OCTOBER 2019 | NEC | BIRMINGHAM

News
NEW REPORT CHRONICLES PATHWAYS TO SUSTAINABLE PROCUREMENT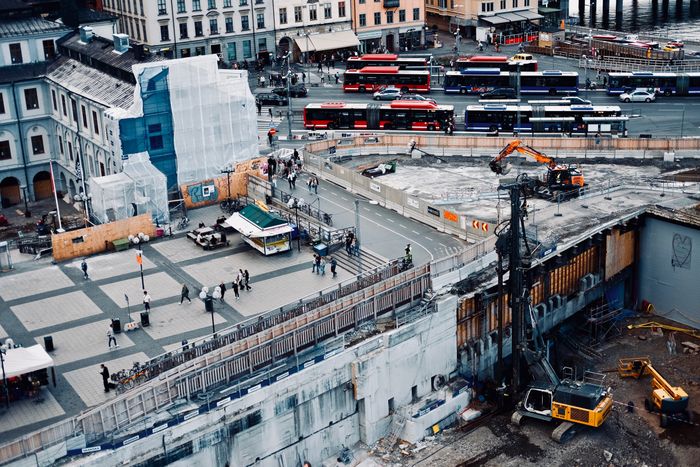 In recent years, substantial progress has been made in the field of supply chain sustainability, with sustainable procurement garnering global awareness. However, although numerous organisations are taking action to become more sustainable themselves, they often fall short in extending this to their supply chains.
In response to this, Action Sustainability has published a 'Sustainable Procurement Progress Report 2023', drawing from their evaluations of various organisations against the ISO 20400 Sustainable Procurement Standard.
Findings in this report indicate that, while organisations that invest in sustainable procurement have some level of sustainability embedded in their procurement activities, more progress needs to be made for this to be perceived as business-as-usual and to fully realise all benefits. The report provides valuable insights to organisations aiming to start embedding sustainability into procurement practices, as well as those seeking to further develop their existing approaches.
Key highlights from the report:
In-depth analysis of the current sustainable procurement landscape across industries, with a specific focus on construction, train operating companies and utilities.
Real-world case studies from various organisations sharing their sustainable procurement journeys, including the challenges they have faced and the opportunities they have seized.
Best practices and actionable recommendations to help organisations realistically achieve sustainable procurement goals.
Central to the report's vision is the need to embed sustainable procurement across each spending area and continually seek improvement. It advocates for a collaborative approach, emphasising communication, knowledge-sharing and partnership throughout the value chain as key to shaping a more sustainable future.
Shaun McCarthy OBE, Director of Action Sustainability, said: "This report provides useful case studies and advice from some of the numerous people we have worked with over the years. We have not taken a scattergun approach to this work, reporting on sectors based on flimsy research, we have focused on those sectors where we have comprehensive, hands-on experience and insight. It is not a complete overview of sustainable procurement; it is our attempt to share what we really know."
Dale Turner, Head of Procurement & Supply Chain at Skanska, added: "Over the last 10 years, there has been greater alignment between our customers and extended supply chain. The hierarchy of the relationships are aimed at encouraging collaboration and achieving more value together. A sustainable procurement approach also drives a more diverse supply chain which helps to manage risk and understand where innovation can be applied down the tiers of the supply chain to make our projects more efficient and productive."
To access the complete report and gain an in-depth understanding of the sustainable procurement landscape, visit Action Sustainability's website here. https://landing.actionsustainability.com/action-sustainability-reports/state-of-sustainable-procurement-report-2023.html
Back to Top