08–10 OCTOBER 2019 | NEC | BIRMINGHAM

News
Martek launches Bentsai handheld inkjet printers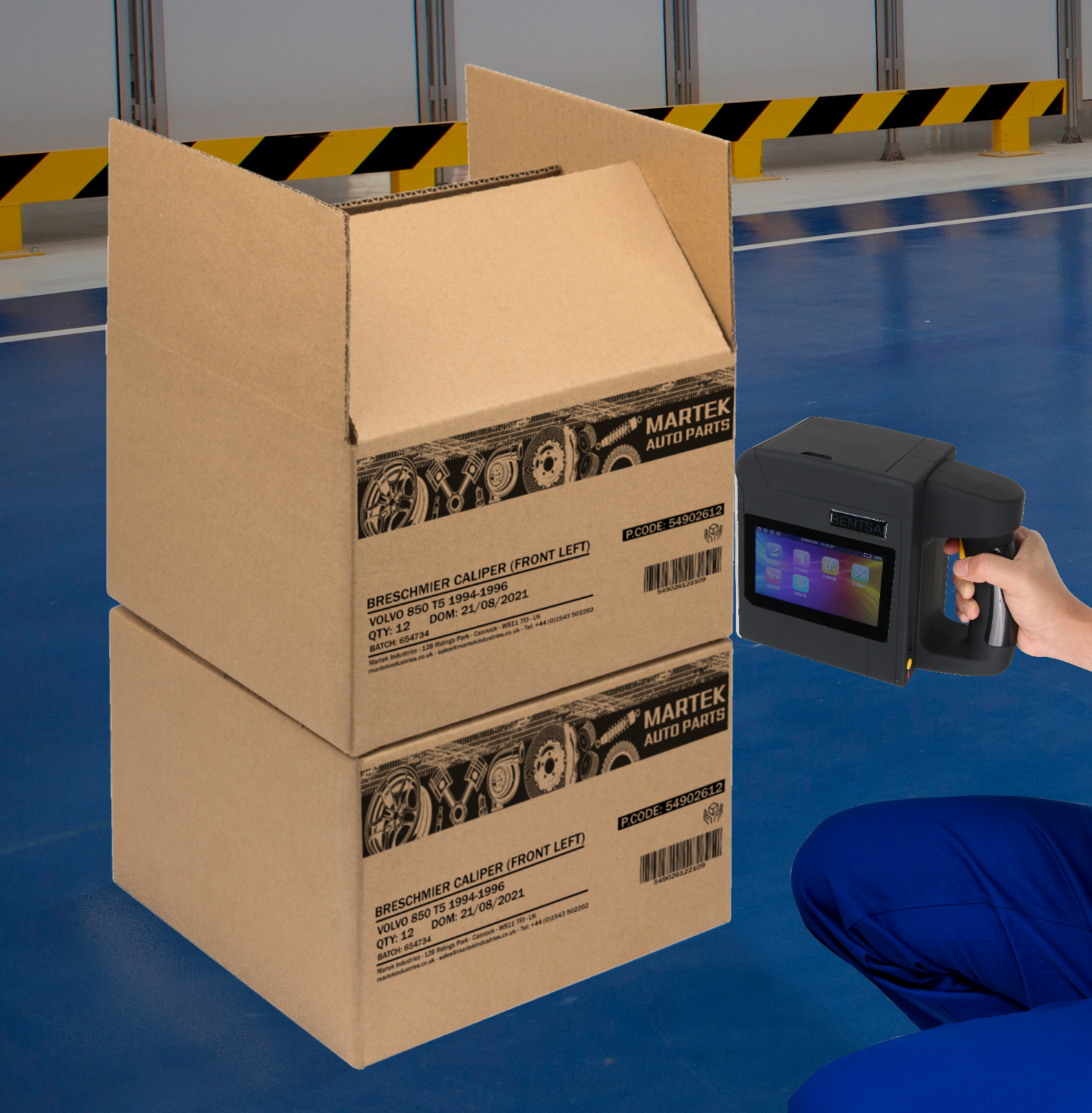 Bentsai high-resolution, wide format, handheld inkjet printers added to Martek range
Press Release
Coding and labelling systems specialist Martek Industries is pleased to announce the addition of Benstai handheld inkjet printers to their existing range of EBS Handjet and REINER handheld inkjet printers.
Benstai printers, manufactured by Zhuhai Bentsai Printing Technology Co. Ltd based in Guangdong Province, China compliment Martek's existing handheld printer range adding wide-format, high-definition print capability and other significant benefits.
The Bentsai B80 and B85 models feature 100mm print height with 300dpi resolution making the range ideal for branding medium and large products including outer case cartons and timber shipping crates. The intuitive touchscreen interface allows custom artwork to be quickly and easily uploaded and stored on the printer.
The Bentsai B30 and B35 models feature 25mm print height using a single cartridge with 300dpi resolution.
Water-based inks are available for the B80 and B30 models in a range of colours for printing onto porous materials including cardboard, paper and timber. The B35 and B85 models can also use solvent-based inks in a range of colours to mark non-porous materials including plastics, metals and foam.
For high-volume printing, water-based ink cartridges are refillable ensuring cost-effective printing. The print density can be easily adjusted through the touchscreen controller allowing fine-tuning of print darkness to suit the substrate material and desired result.
The Bentsai range offers a viable alternative to applying labels to outer case cartons and shrink-wrapped packs for small and medium sized operations. High-definition text using any font and point size, detailed graphics and readable barcodes and 2D codes can be printed directly to product greatly reducing the haulage carbon associated with the transportation of label stock through several stages of manufacturing. Furthermore, the problem of how to sustainably dispose of backing paper is avoided.
The printers have excelled in extensive testing in a range of industries proving to be easy to use, reliable and cost-effective.
With the addition of Bentsai printers to their range, Martek has cemented its position as the leading specialists in handheld product marking.
To find out more about the benefits of Bentsai printers, please visit martekindustries.co.uk or contact Martek on 01543 502202 or sales@martekindustries.co.uk .Martek
Back to Top