08–10 OCTOBER 2019 | NEC | BIRMINGHAM

News
Luxury second-home development at Lakes by YOO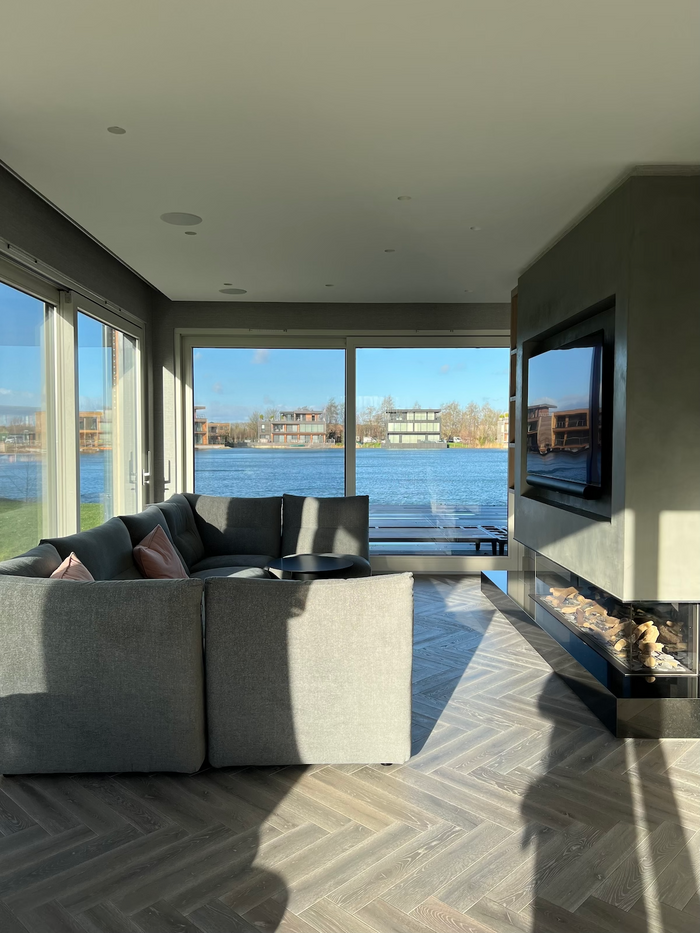 Lakes by YOO is a luxury second-home development located in the Cotswolds region of England. It is a collaboration between property developer John Hitchcox and designer Philippe Starck, and features a collection of bespoke lakeside homes surrounded by 850 acres of nature reserve.
The development includes a range of amenities, such as a spa, tennis courts, a gym, and a boathouse. There are also several restaurants and cafes on site, as well as a concierge service to assist with any needs or requests. In addition to the homes themselves, Lakes by YOO offers a range of experiences and activities for residents, including paddle boarding, kayaking, hiking, and wildlife watching.
The homes at Lakes by YOO are designed with a focus on sustainability and natural materials, featuring timber cladding, stone accents, and expansive windows to allow for plenty of natural light and views of the surrounding landscape.
The interior of this second home, the lake house project, was created by Hamilford Design. Throughout the house, Ecohardwood Contractors installed herringbone parquet and planks using double oak engineered wood flooring that was tailor-made at Ecohardwood's state-of-the-art factory in Ocean Breezecolour.
YOO group is a leading player in the residential and hotel design industry, known for its distinctive style, which combines contemporary design with classic elements and influences from various cultures and styles. The company's design philosophy emphasizes creating spaces that are both beautiful and functional, with an emphasis on comfort, sustainability, and a sense of community.
YOO works with leading architects and designers to create bespoke interiors for residential and hospitality projects around the world.
Looking for the premium wood flooring in London and the UK? Contact us today: info@ecohardwood.co.uk.
Back to Top