08–10 OCTOBER 2019 | NEC | BIRMINGHAM

News
'High risk' Crossrail opening will be delayed further | Construction Buzz #226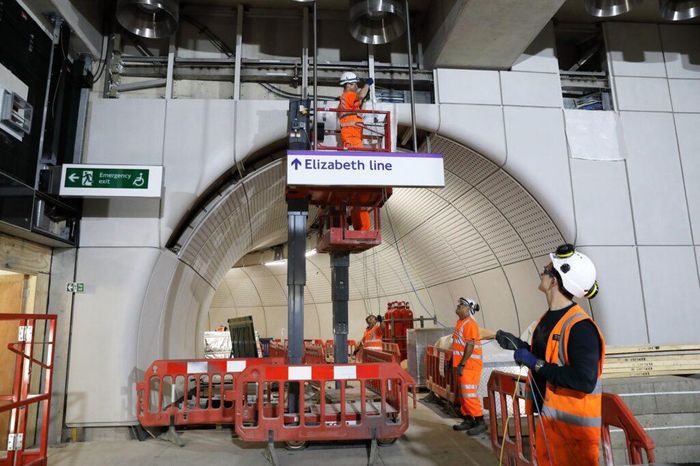 There is a "high risk" that the Paddington to Heathrow Airport section of Crossrail will be delayed further, according to a new report.
The new line across London was due to open in December last year. However a revised six month opening window has been set between October 2020 and March 2021 due to issues with signalling and testing.
But in a new report by Crossrail's project representative Jacobs, the consultant raised concerns that there was "high risk" of it not achieving the new target opening date for the stretch from Paddington to Heathrow Airport.
The report concludes that the length of the delay remains uncertain at this time.
Jacobs identified the principal risks to opening on time were delays in train software development, which it said had slipped further, and safety authorisation. The report also concludes that there are issues with the ETCS (European train control system) wayside system that Network Rail must resolve to avoid impact upon driver training.
Consequently, the report adds that an opening date can only be "given with some certainty" after driver training has started.
Jacobs also said that as highlighted in previous reports, optimism bias was still being exhibited by Crossrail Ltd, "without the full root-cause of the underlying issue being fully understood" and the mitigation plans for limiting the increasing anticipated final Crossrail direct cost (AFCDC) were still to be finalised and the buy-in of the Tier 1 contractors still to be confirmed.
In reply, Crossrail chief executive Mark Wild said it had now developed a plan to gain the buy-in of the contractors, but admitted that for some projects there was more work to be done with the contractor.
Wild also said it had completed two "significant" cost evaluations – one for the earliest opening programme (EOP) and the other for the new delivery control schedule (DCS) which is due to be published this month. As such he said it had not focused its efforts on developing risk mitigation plans, but was "steadily working on this".
"The Crossrail team is working at a high level of intensity," said Wild. "The capacity of project teams and risk management function is currently limited and we are focussing on addressing significant risks. PRep [Jacobs] has made some valuable comments on the current quality of risk description and root cause analysis which we will implement once the current DCS assessment is concluded."
Source: New Civil Engineer
Back to Top