08–10 OCTOBER 2019 | NEC | BIRMINGHAM

News
Green Lighting at the Eden Project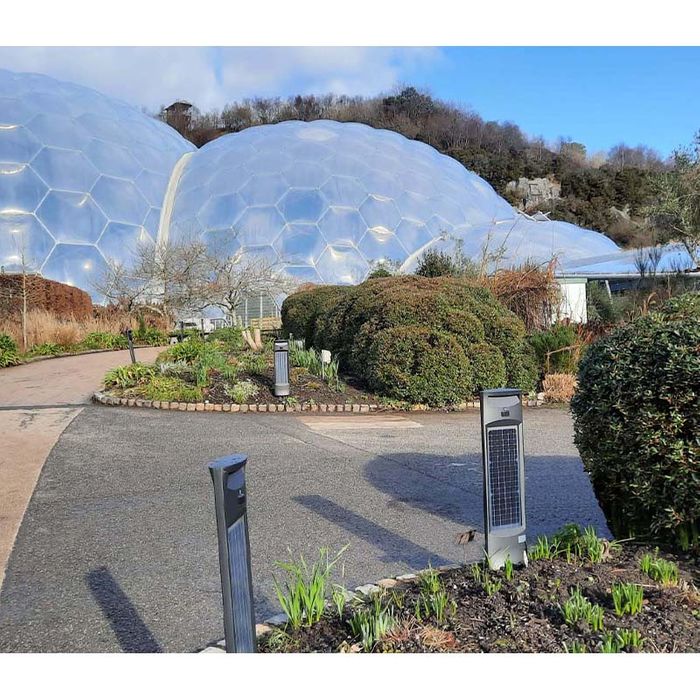 The Eden Project, a leading U.K. based eco visitor attraction, have taken to Lumena's Pro Solar lighting range.
Until recently, mains powered bollard lights were used to illuminate the gardens from dusk. The bollards were tainted from years of outdoor exposure and needed replacing. For a team which shares our passion for the environment and conservation, it was clear a renewable alternative would be best suited.
An anti-glare, downwards illumination was required from the replacement fittings. Throughout the year, it is common for night-time walks to take place, so lower-level access lighting was essential to keep visitors safe. Two solar path lights were selected for the task; the Sol-Icon with PIR motion sensor, and the Eccentrica, a stylish-looking solar bollard.
Much of the lighting at the Eden Project is being changed to solar. Some solar path lights were installed towards the end of 2021, following on with additional installation. The landscaping team are very happy with the result: reliable and robust lighting that lasts for hours!
Back to Top