08–10 OCTOBER 2019 | NEC | BIRMINGHAM

News
Free Rointe heating system sizing service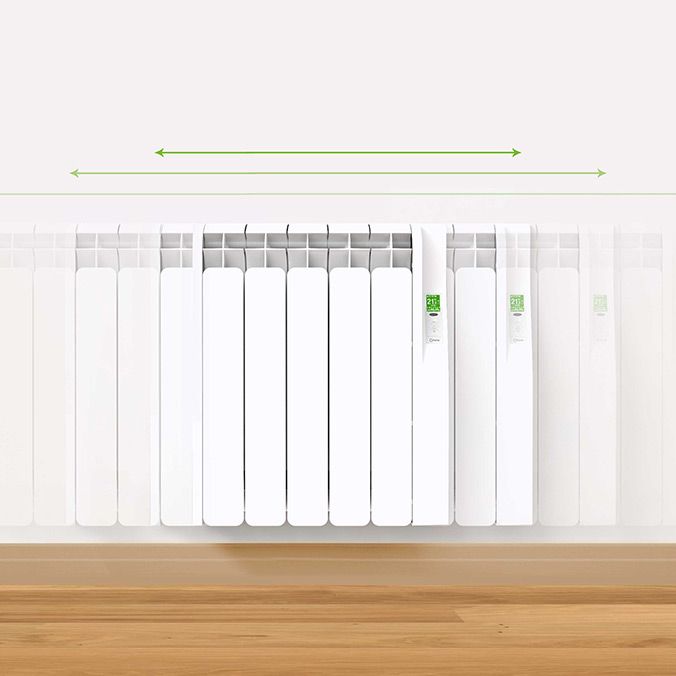 Rointe understands the importance of correctly sizing products in electric heating systems. They have a dedicated free sizing service with an online tool and a team to help with larger projects.

The aim is to provide expertise in choosing the right products at the right sizes and allow contractors access to a free of charge sizing facility covering Rointe electric heating products.

The service is available for any size of business, from local electricians to contracting companies and specifiers. The service aims to ensure the success of its products to achieve maximum comfort and energy efficiency.

For smaller projects such as homes, the free online tool on the Rointe website provides estimated sizing based on a variety of factors. The user will have to input the required information, including the preferred choice of product and a sizing estimate will be generated.

By inputting the email address, a PDF copy of the calculation, the estimated consumption and monthly running cost can be sent.

It is important to note that whilst the online tool is helpful for its quick and easy sizing, it is only an estimation to be used for guidance. Reasonable steps must be taken by the contractor, installer or user to ensure the quote is accurate, such as contacting the Rointe Project team for a full, free Technical Study.

For larger projects, Rointe offers the services of its Project team to provide a full Technical Study of the property, which is also free of charge. Drawings and specifications need to be sent where the team will calculate all the elements needed. The final study includes a breakdown by the surface area of each room or property, the correct products and sizes, with estimated consumption and daily, monthly and yearly running costs.

It also includes a summary by product, with trade prices, and a comparison summary between Rointe heaters and other heating types such as panel heaters, which includes an annual consumption difference.

Several factors need to be considered to correctly calculate the size of a Rointe radiator or towel rail:
Orientation - The orientation of a room has an impact when calculating the radiator size. For example, south-facing homes have an advantage over others since they have greater contact with sunlight and warmth.
Climate zone - The UK has a varied average temperature range. Depending on the area, the country is divided into 4 climate zones, therefore it's important to consider where the heating installation is located.
Insulation - Insulation plays a key part in maintaining a stable temperature in a property and can increase energy savings. A more insulated room will be more efficient and require less energy to heat.
Spacing - If more than 1 product is required, they should be distributed evenly e.g. a 21m2 room needs 18 elements, made of two 9 element radiators with equidistant space between them.
Build and furnishings - The type of room or property has an impact on efficiency since they have characteristics that make them more or less vulnerable to heat loss, e.g. attic or kitchen. Stairs and furniture also play a key part in sizing.
The team at Rointe can also provide other recommendations such as avoiding placing objects/obstacles near to heating products to ensure correct airflow through the heating elements.

The study also takes into account other criteria like the location of stairs and built furniture to recommend ideal locations for product installation. For example, in rooms with stairs and corridors, there is a higher risk of heat loss, so the results need to be increased by 15% to compensate. For rooms with more furniture and a higher than usual temperature, like kitchens, the recommendation is to reduce the results by 10%.

For larger schemes, the Rointe team can conduct site visits to carry out detailed surveys and measurements. Once all the information and specifications have been gathered, along with drawings and building specifications, the team carry out a Technical Study to determine the correct products and sizing, along with a quotation.

The Rointe team ensure the studies meet all the necessary requirements throughout the process.

Alejandro Dengra, Rointe Projects Director, says: "It's important for customers that the best advice is given when choosing and sizing a heating system. The Rointe Projects team can recommend specific products to meet thermal demands, conduct on-site visits (both for measurement surveys and after-installation needs like programming) and provide expert knowledge on the best solutions for energy-efficient heating. The balance between comfort, style and energy consumption is the goal."
Back to Top