08–10 OCTOBER 2019 | NEC | BIRMINGHAM

News
FAST TRAK YOUR WAY TO THE GRIPPLE STAND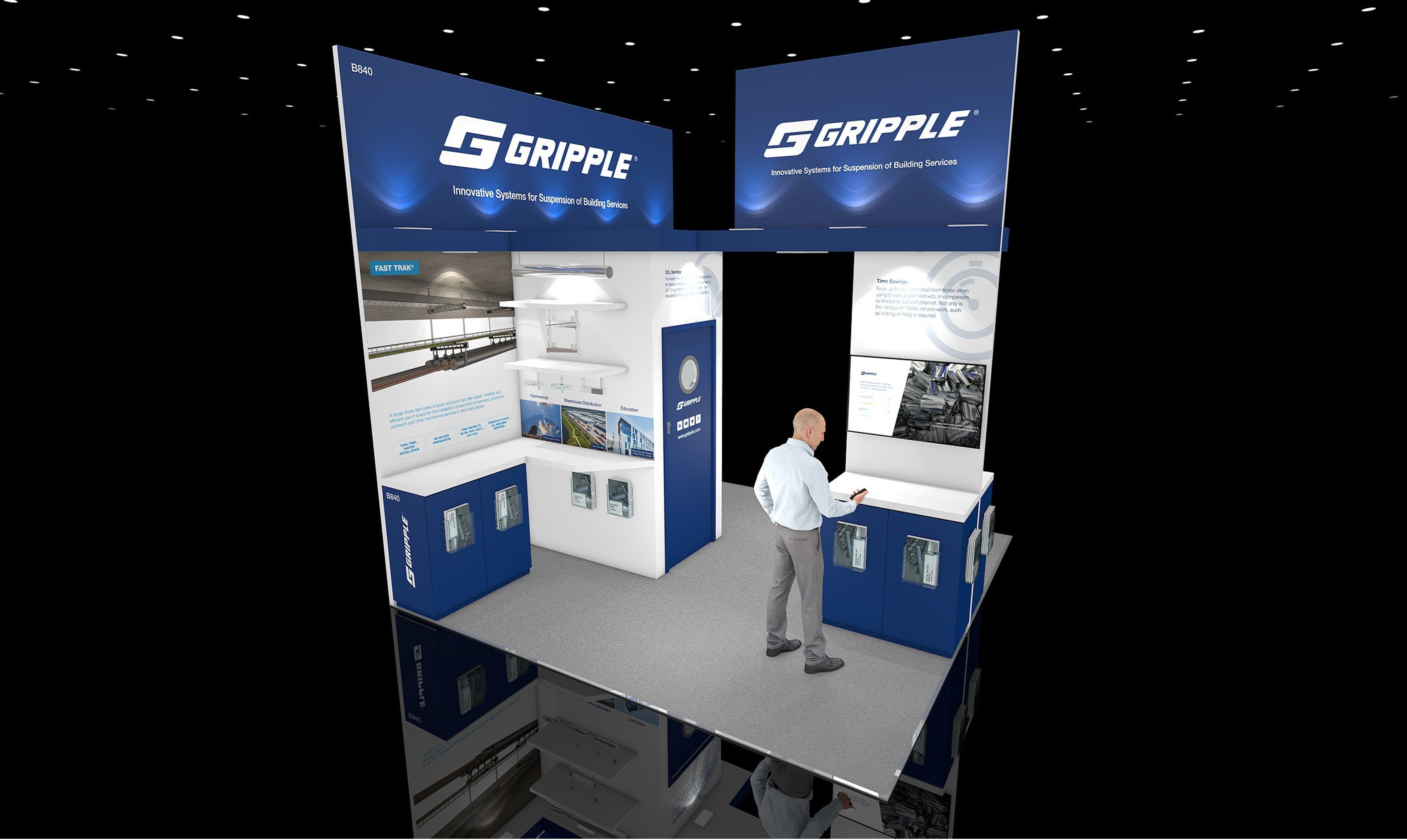 Gripple is proud to be exhibiting at the UK Construction Week exhibition on the 5th – 7th October at the NEC Birmingham. Come along to stand B840 and chat about the newly launched Fast Trak range and how it can save you time and money on your next construction project.
UK manufacturer of innovative suspension systems for MEP services, Gripple, has revamped the iconic product range Fast Trak for 2021 with a series of new features making it safer, greener and quicker to install.
Alex Smith, Marketing Manager - UK & Ireland explains "Even though Fast Trak has been on the market since 2017 we have listened to our customers and made adjustments to the products to make the range even easier to install. Fast Trak has been a very successful range from Gripple, but with these changes and the environmental credentials this product now brings, it is worth visiting our stand to find out how to increase your productivity on-site with Gripple products."
Alongside Fast Trak at the exhibition, Gripple will be also be showcasing their updated Universal Bracket range and their wide range of fire rated systems for suspending a variety of building services including electrical containment, pipework and HVAC services.
Visiting Gripple's stand is an ideal opportunity to meet their highly knowledgeable, friendly and experienced team who pride themselves on delivering expert support at every stage of a project. With a presence covering every corner of the UK & Ireland, Gripple provide installation design services, on-site technical consultations and after-sales support. Take this opportunity to meet with Gripple's technical experts and explore how they can support you on your next project.
To view Gripple products visit www.gripple.com or come along to B840 at UK Construction Week and find the correct solution for your next project. To visit Gripple, simply register for FREE tickets to attend the event by clicking here: https://www.ukconstructionweek.com/
-END-
For further media information please contact Gripple on 07385 425067 or email ejohnson@gripple.com
Facebook: https://www.facebook.com/Gripple
Twitter: https://twitter.com/Grippleltd
LinkedIn: https://www.linkedin.com/company/gripple-limited/
Note to editors:
Gripple is a 100% employee-owned company which provides suspension solutions for construction, ground engineering solutions for civil and landscaping applications, and wire joining and tensioning solutions for agriculture.
NB There is an important legal reason why the brand name Gripple is not pluralised at all, rather please use Gripple wire fasteners or wire joiners when referring to the company's products and the brand name has a capital G at all times, Gripple.
Back to Top