08–10 OCTOBER 2019 | NEC | BIRMINGHAM

News
Exhibitor Spotlight: Saint-Gobain ACH Panels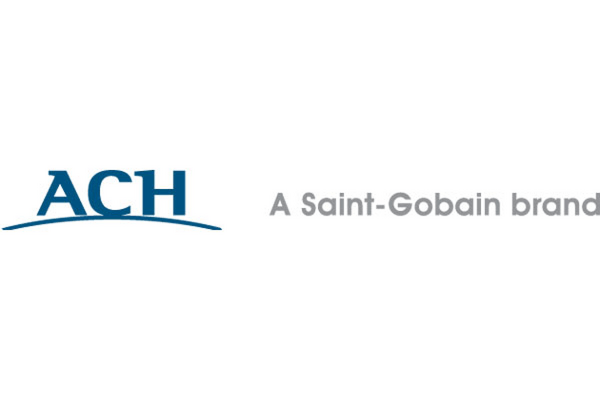 For more than 350 years, Saint-Gobain has consistently demonstrated its ability to invent products that improve our quality of life. Saint-Gobain designs and manufactures materials and solutions so that today, 1 in 4 products sold by the Group did not exist 5 years ago.
Saint Gobain Transformados offers solutions for thermal, acoustic and structural roofing and facades in construction – primarily industrial and commercial projects. We combine the extensive R&D knowledge gained across the Group in the manufacture of the ACH panel brand to produce high quality features including fire resistence, mechanical and acoustic performance. Our solutions offer and achieve maximum quality and performance, certification and versatility.
The Saint-Gobain 'Principles of Conduct and Performance' underpins our commitment to grow with our customers, using it's extensive resources in solving today's most extreme and demanding application and future challenges.
ACH Panels continue to develop and strengthen new global markets and our innovative solutions and Corporate Social Responsibility, together with digital online access (BIM), has increased our presence across five continents:
Europe: Portugal, France, Holland, Germany, Italy, United Kingdom ...
Africa: Morocco, Algeria, Nigeria, Angola, south Africa ...
America: Canadá, USA, Mexico, Costa Rica, Cuba, Dominican Republic, Venezuela, Colombia, Chile, Perú, Brasil, Uruguay, Argentina ...
Middle East: Qatar, Saudi Arabia ...
East Asia
What makes your products/services stand out from the competition?
As part of the largest building materials manufacturer and supplier in Europe (and number 2 in the world) ACH panels access to research and development, production facilities and distribution network, is second to none providing great assurity and confidence for our clients in choosing ACH panels.
Saint-Gobain's longevity is testament to the standards implemented and achieved and provides peace of mind to those in construction for the long term. Saint-Gobain's commitment to global standards and certifications along with adherence to corporate sustainability programmes, allows the client to harness those standards in its build project with the added value of first class warranty.
What can Visitors expect to see on your stand?
Showcasing a range of PIR and Mineral wool panels, visitors will be able assess and understand the merits of all products in the PIR and Mineral Wool range, see and experience the unique mechanical joint design, be confident of the generic standard installation process and review all data with technical experts to aide appreciation.
In addition, the '2019 product brochure' will be on stand for all visitors to read with links for pdf and website info/datasheets.
Who do you hope to meet at UKCW2019?
We welcome all visitors interested in sourcing solutions for cladding and thermal or acoustic building specifications whether Specifier or Main Contractor or Installation Technicians.
What challenges does the industry face, and what can be done to counter them?
Climate change is potentially one of the greatest challenges of our time and developments in façade innovation gives opportunity for all leading manufacturers to participate and make a difference. The coming decade will require huge changes to reduce global emissions worldwide and within the built environment. ACH panels can contribute by making performance and sustainability integral components in their design and production thereby aiding the realisation of efficient high performance building solutions.
The advent of meaningful change in more stringent performance codes and standards, together with accountable system performance, will add to both the manufacturer, client and contractor's roles in achieving build performance. We are at a revolutionary time for technological and digital process in construction which could generate more complex, efficient and high-performance buildings and demand imaginative collaboration between all engaged in the process of commissioning, building and operating our buildings of the future.
How do you see the construction industry evolving over the next decade?

We expect to see greater demand for quality in build which will be evidenced and shared throughout the entire process from concept to reality - client to end user. The Government have mandated proposals to drive the digital design agenda to deliver buildings with build quality wrapped in the digital thread. Ultimately this is a quality assurance planning process first used by NASA and aerospace. In a time of 'Digital Twins' and BIM implementation, the numerous benefits could revolutionise the build process; improve health and safety in build, pre-empt deviations in build design/specifications etc. A multi-level engagement from design to procurement to installation and maintaining will facilitate transparent access for all.
Funding and insurance market will also increasingly set standards possibly over and above regulations; this will affect developers, procurers, key influencers, land and building economists, designers, planners digital technologists and manufacturers. Major leading brands quality of product have outperformed others which will probably result in a shrinking number of players in each market but with optimum product performance.
Back to Top