08–10 OCTOBER 2019 | NEC | BIRMINGHAM

News
Exhibitor Spotlight: Rointe Heating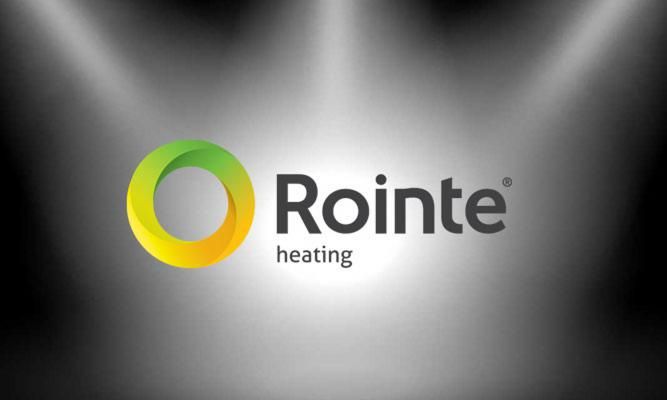 Introduce your company
Rointe are a trusted European manufacturer of electric solutions for space and water heating, that help our clients to move away from gas. We create technologically advanced, energy efficient electric systems that give true comfort without excessive consumption or unnecessary costs. We offer a wide range of leading products including radiators, towel rails, underfloor heating and our latest unvented domestic hot water solutions.
Talk us through your latest innovations
Here at Rointe, we continuously invest in R&D to be at the forefront of our customers' minds. Our latest innovations include:
Premium electric radiator and towel rails with built-in Wi-Fi and smartphone control (the D Series range)
New collection of RAL colours and special finishes for our D Series radiators and towel rails
Five new domestic hot water heating solutions
Expanding into new markets like Russia
Developing and patenting our own technology to ensure our products provide better efficiency and consumption
Take our D Series range of radiators and towel rails. They're the first in the world to incorporate a built-in Wi-Fi module and our patented e·life technology. By including these two essential items, you can connect an entire installation without intermediate gateways. Each product can be controlled from our free app, Rointe Connect. It gives the user control over all the features together or individually, from a smartphone, tablet or PC. They can adjust temperatures, see reports on energy usage, duplicate programming schedules across products and divide the property by rooms, floors or other zones, so you can control how and when you like.
The app also allows you to view the True Real Power (real-time energy consumption reports) by day, month or year along with the ability to configure different kWh prices for each hour of the day. It will also send warnings, notifications and recommendations direct to your device so you can save on consumption using this in-depth information. You can also allows you to lock the products remotely to avoid tampering with the settings or temperature.
The D Series also benefits from our low consumption technology – Fuzzy Logic Energy Control. Developed and patented by us, this advanced technology stabilises the temperature variation within +/- 0.25ºC and predicts the amount of energy required to heat the room, meaning better control of consumption and energy efficiency.
The heating market moves very quickly and we're known to adapt to any changes extremely well. Take the new Lot20 regulations for example. Many of our competitors had to design new products with energy saving functions and new technology. However, we didn't as our products were already Lot20 compliant long before the regulations came into effect.
What makes your products/services stand out from the competition?
Rointe heating systems are designed to meet the growing demand for efficient and environmentally friendly products. The combination of electricity as fuel and high-quality materials, allows our solutions to provide comfort and warmth using natural convection. As the world moves to renewable energy electricity generation to lower our carbon footprint, properties with Rointe electric heating products can take advantage sooner. A positive for both the environment and the user.
Our product portfolio contains both air and water heating, a complete system from one supplier, that includes some of the longest guarantees on the market. In fact, we are one of the only brands to include a 20-year guarantee on the body of our radiators. The design, with upper fins and high heat transfer thermal oil, allows the temperature of the room to be even and constant.
We also offer a 360º service to our customers, before, during and after installation. We have a dedicated team to provide a full heating design, heat loss calculation and correct sizing for our clients, completely free of charge. They personally calculate the number of products and sizes necessary for each installation, according to heating needs and a number of parameters that can affect thermal comfort. We'll also carry out careful monitoring, ensuring our work meets the quality and service criteria our brand demands. If there are issues or questions that need addressing after installation, our in-house Technical Support team are on hand to help.
What projects have you been involved in that you are most proud of?
We regularly work with property investors, offices, universities and the hospitality sector like hotels. Treacy's Enniscorthy hotel in Wexford needed radiators installed in each of their guest rooms. They wanted an efficient system that could easily be controlled from reception and could be locked to prevent guest misuse. After a technical study was completed, we installed our D Series radiators and connected them directly to the hotel Wi-Fi. The owners were extremely pleased with the results:
"The possibility to control all radiators from our hotel reception is vital, as we can control how they are used at all time. The Rointe integrated heating system is efficient, stylish and easy to use. It offers a very pleasant atmosphere and comfortable heat to our guests." Anton Treacy, owner
What can visitors expect to see on your stand?
It's our first time at UKCW and we're really excited to be part of it. We'll have our new Designline special finishes radiators and towel rails including oxide and metallic, so visitors can experience the power of design in heating. We'll also have our most popular ranges, the D Series and Kyros, so visitors can see and feel the comfort our products can bring.
Our Specification Managers and Technical Sales team will be on hand to provide advice and fully explain the wide variety of products we offer. They'll also be hosting a CPD seminar in the Energy theatre on design innovation in electric radiators as part of the show. Plus we'll offer a special Rointe heating product discount to those UKCW attendees that visit our stand.
You can pre-book meetings with us now or register for our CPD seminar.
Who do you hope to meet at UKCW 2019?
We welcome UKCW visitors that want to learn more about electric heating solutions that help reduce future environmental impact, or move away from gas-based systems. We look forward to presenting our unique special finishes range to construction professionals that want an efficient heating solution that stands out from the crowd, without excessive consumption or unnecessary costs. Rointe heating solutions are great for all kinds of projects within the built environment, from new build to renovation and we'll be ready to discuss your needs on heating and thermal comfort.
What challenges does the industry face, and what can be done to counter them?
We believe the biggest challenge the industry faces is building sustainable homes that meet the needs of its inhabitants at an affordable cost. This includes the issues surrounding heating.
Gas based heating solutions contribute heavily to the escalating climate crisis, however they are still cheaper to run than electric systems.This negatively affects items like EPC ratings for electric heating solutions. It creates a problem for landlords and other construction professionals, who see the benefits of low carbon electric heating, but cannot install due to the detrimental value they have on mandatory EPC certificates. With regulations and real-world scenarios currently out of sync, it's difficult for electric heating manufacturers to establish themselves for a better world future.
That's why we'll welcome updated Part L regulations that should look at electric heating more favourably in the years to come. Thanks to new carbon factors, distribution losses and the rapid decarbonization of the natural grid, this should change the appraisal of electric heating options and make them more accessible.
We will continue to work on providing energy efficient products that are easy to install without excessive consumption or costs. We're on a mission to replace antiquated gas-based systems, and educate others on the benefits of electric space and water heating.
How do you see the construction industry evolving over the next decade?
Innovation is on the minds of construction professionals across the board. As the climate crisis continues to take centre stage, the construction industry must be innovative to meet the needs of customers whilst producing durable solutions that reduce the impact on our planet. Many will need to do this in a cost-effective manner, both for themselves and their clients.
Construction professionals must be ready to accept Government adaptions and new regulations. By keeping ahead of the curve, they can provide sustainable solutions and a positive future for generations to come.
Back to Top