08–10 OCTOBER 2019 | NEC | BIRMINGHAM

News
Exhibitor Spotlight: Geberit and Twyford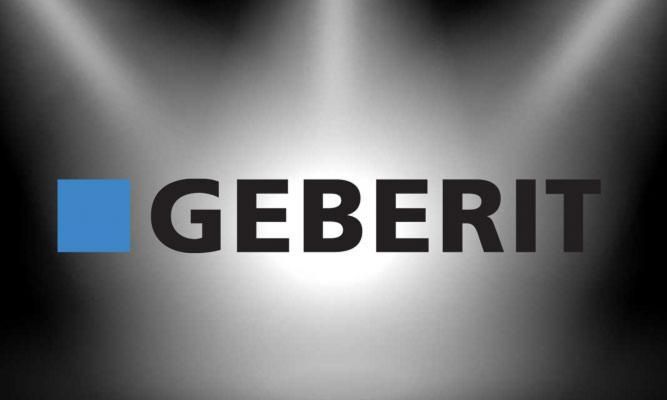 Introduce your company
With over 150-years' experience, Geberit is a European market leader in sanitary technology and innovation. By continuously focussing on research and development, Geberit incorporating Twyford Bathrooms introduce progressive, pioneering and fully integrated products that transform efficiency, increase safety and enhance living environments for a range of end-user requirements.
Talk us through your latest innovations
We look to innovate across all of our supply, drainage and sanitaryware products. Below are some of our key innovations:
Geberit Mapress – Geberit Mapress is a pipe pressing system. Available in a wide range of materials to suit many installations, it provides a specialist fit-and-forget solution for all applications where speed and safety, flexibility and efficiency are high priority. Crucially, the system cuts installation time and downtime significantly, since no hot works are required.
Geberit Mepla – Geberit Mepla is the safe, economic and hygienic multilayer piping system, perfect for potable water and heating applications. With an inner pipe made of PE-RT, an aluminium pipe and a protective PE-RT layer on the outside, processing is easy and extremely flexible, ensuring a high degree of safety and reliably tight connections.
Geberit Duofix – Geberit Duofix wall-hung frames can transform the look of the modern bathroom. Bolted to the floor and concealed behind the wall, Duofix is the perfect solution for maximising space in any type of bathroom. Simple installation and tool free maintenance provides a neat, modern finish for the user, and an easy installation for the installer.
Geberit Silent-PP – Geberit Silent-PP is the versatile waste and drainage system that quietly gets on with the job for discharge stacks and floor connections, combining effective sound insulation with a high discharge capacity.
What makes your products/services stand out from the competition?
Founded on mutual trust and values, Geberit's globally renowned solutions are the product of solid research and development. Crucially, by listening to partners, nurturing relationships and thinking ahead, Geberit and Twyford are able to set new standards in design, functionality and dependability, creating user-friendly solutions that make life easier for all.
What can visitors expect to see on your stand?
Visitors can expect to see the latest in state-of-the-art drainage systems. Whether its domestic, commercial or industrial buildings, attendees can see how Geberit Silent-PP creates all round connectivity, making them the first choice for hydraulics, fire protection, sound insulation, easy maintenance and environmental compliance.
Visitors will be able to learn more about Geberit Mapress, the innovative press fit pipework connection system that allows installations to be carried out reliably and quickly without hot works. Geberit Mepla will also be exhibited – attendees can see why Mepla is the perfect solution for potable water and heating applications.
The stand will also feature the popular Geberit Duofix prewall installation frame, including the Sigma, Kappa and Delta ranges. Here, visitors can see how easy to fit, and simple to maintain the Geberit Duofix wall-hung system is, as well as understand its space-saving capabilities in greater depth.
Twyford ceramics will also be showcased - with a vast range of models to choose from, visitors can learn all about the economic and aesthetic benefits Twyford's close coupled, back-to-wall and wall-hung toilets can bring to bathroom projects.
Billed as the ultimate solution to independence in the bathroom, Geberit will also be exhibiting the adaptable Geberit AquaClean Mera Care, an innovative shower toilet which features a number of unique and technologically advanced solutions to aid independence and enhance quality of life.
Lastly, 'The Evolution of the Bathroom' brochure will be on stand for all visitors to read. This piece of literature takes the reader on a journey from Geberit and Twyford's very earliest sanitary systems to the present day.
Who do you hope to meet at UKCW 2019?
We would like to use this great event as a springboard to continue to form collaborative relationships with those that share our views on enhancing modern living and creating intelligent products and solutions for customers.
What challenges does the industry face, and what can be done to counter them?
Bathroom manufacturers across the globe are aiding governments in their quest to reduce water consumption. Sustainability has been part of our identity for decades, which is why our technology stands out for qualities such as water saving capability. For example, at Geberit, our sanitary technology stands out for its sustainability attributes. The Geberit concealed cistern Sigma 12 cm can even be restricted to 4.5 litres, which makes it exemplary with respect to water consumption.
Alongside this, the industry is also striving to create durable solutions. It's why at Geberit we aim to simplify the complex to ensure the safety and dependability of our products and systems throughout their life cycles, whilst combining the perfect balance of design and function.
Of course, there are also issues in regard to skills shortages and time and cost efficiencies. One way manufacturers are combatting this is by offering installers hands-on training, encouraging them to get to grips with the latest piping systems and sanitary solutions in a realistic, work-like setting. These training provisions inspire the use of more efficient methods of working such as press-fit which will save considerable time when connecting pipework.
Back to Top