08–10 OCTOBER 2019 | NEC | BIRMINGHAM

News
EV charge points in new homes become mandatory | Construction Buzz #226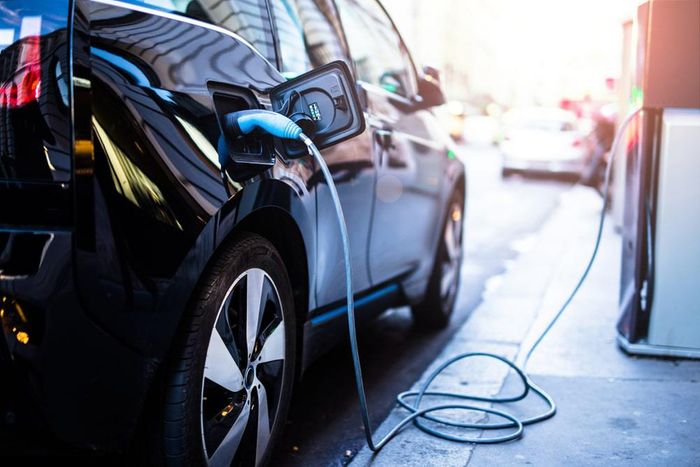 The government has announced that all new build homes could be fitted with electric car charge points as a part of mandatory building regulations at a public consultation on Monday 15th July 2019.
The announcement comes alongside a package of announcements concerning the promotion of electric vehicles and support for electric vehicle owners by improving their driving experience with the specific statement regarding mandatory charge points stating that all new homes in the UK will have a dedicated parking space with said charge point.
The legislation, which may be integrated into the Automated and Electric Vehicles Act, comes as part of the £1.5Bn Road to Zero Strategy through which the government has supported the installation of nearly 100,000 domestic charge points through grant support schemes and has likewise taken steps to provide existing homes with charge points through a £500 discount on the cost of installation.
Another aim set out by the government in relation to the installation of rapid and high power electric vehicle charge points is the provision of debit or credit card payments by Spring 2020.
Transport Secretary, Chris Grayling stated: "With record levels of ultra-low emission vehicles on our roads, it is clear there is an appetite for cleaner, greener transport.
"Home charging provides the most convenient and low-cost option for consumers – you can simply plug your car in to charge overnight as you would a mobile phone."
In addition to the introduction of domestic charge points, the government has also been consulting on the incorporation of 'smart' charging which would allow electric vehicle owners to charge their cars at different points in the day in response to signals such as tariff information to encourage off-peak charging and thus keep costs down.
The UK has one of the best electric vehicle infrastructure networks in the world and would be the first country to include mandatory charge points in new homes.
Source: Uk Construction Online
Back to Top