08–10 OCTOBER 2019 | NEC | BIRMINGHAM

News
Ecocooling Exhibitor Spotlight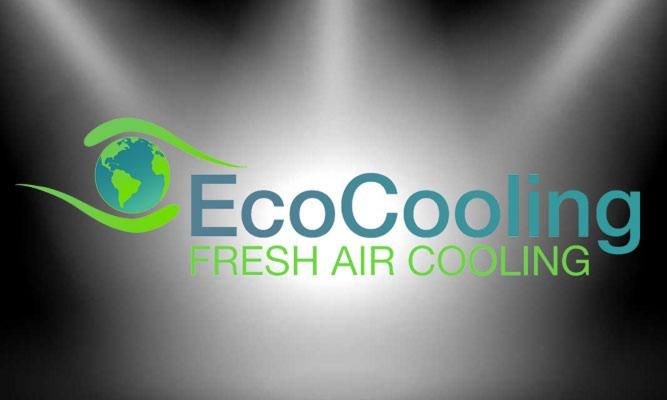 EcoCooling originated in the town of Bury St Edmunds, Suffolk and was founded by Managing Director, Alan Beresford. Alan has over 15 years of experience within the cooling and ventilation industry and has put his extensive knowledge towards creating several leading evaporative cooling products. We are innovators in ventilation and cooling Solutions and our mission is to save the country 1% on its total energy bill.
Talk us through your latest innovations
Our main product is our ECP range of evaporative coolers. These units have been refined and developed over the past 18 years. At its design flow rate of 12,600m3/hr a small cooler can service an area of 250 metres squared or an IT cooling load of 35kW. It is capable of supplying 35kW worth of cooling for just 1.5kW of usage.
What makes your products/services stand out from the competition?
Definitely its versatility. Our units can be made up so the fan can be in the side, top or bottom of the unit. This removes a lot of issues that arise from locating a unit on a building during installation. Paired with our free design advisory service, this feature opens doors to projects located where other brands products would not be feasible. Our products use no refrigerants, which is harmful to the environment, and instead uses 100% fresh air.
The product is also stringently designed to combat any risk of legionella and a risk assessment has been carried out, stating that these coolers are the same risk level as a water fountain or standard hot or cold-water supply system. There are over 40 million evaporative coolers world-wide and there has never been a case of Legionnaires' disease attributed to a wetted media evaporative cooler.
We can also supply our coolers in specified colours, which can either make the units blend in, or stand out from the crowd.
What projects have you been involved in that you are most proud of?
We have worked with some very well-known names and have a lot of installations globally. One that really comes to mind is our recent project with Go Outdoors. The successful outdoor store chain has contracted the installation of EcoCooling evaporative cooling equipment in another 9 of its stores. The contract was awarded based on the success of existing ECP equipment in 13 sites across the UK. The EcoCoolers have been running for over 2 years in some of these sites and GO Outdoors have reported fantastic results in energy efficiency, performance and cost savings.
What can visitors expect to see on your stand?
Visitors will meet our friendly and approachable technical sales team who will be on hand to answer any questions about the products, offer advice and talk you through how we can cool your facilities. On the stand we will have one of our ECP units up and running so you can see exactly how our technology achieves the energy saving results we state.
We will have a selection of case studies from various industry sectors, so why not come along and see if there is one similar to your premises so you can see how we can help you too.
Who do you hope to meet at UKCW 2019?
We are hoping to meet the decision makers when it comes to facilities, energy or maintenance, to show them what they can save on energy costs with our product. Also, contractors and architects who can design in our product from the start of new building projects.
What challenges does the industry face, and what can be done to counter them?
One of the biggest issues today is meeting the needs of an ever-growing population but without damaging the environment. The industry and the government have recognized this and of course there are guidelines in place to try and move companies towards using more energy efficient ways of heating, cooling, venting etc. Another issue would be rising costs in today's world. We have a product here that can help solve this issue, with our product using only fresh air and water, and using such a low amount of electricity, it is a greener alternative to air con. Air con uses refrigerants that can harm the environment and the air quality produced by our units is also cleaner and healthier compared to the recirculated air produced by conventional ventilation or air con systems. The product is also lower cost than the available alternatives and is much easier and less costly to maintain.
How do you see the construction industry evolving over the next decade?
From what we see, especially in the HVAC side of the industry, companies increasingly look to save on their energy costs. The world in effect is warming up so the need for cooling at lower costs is on the rise. In the next few years we believe the government will bring in stricter guidelines and legislation to help move companies and institutions over to using energy efficient and eco buildings. These buildings are being developed constantly and the most sustainable and eco-friendly way to build, whether that be materials or services is ever being researched and improved. EcoCooling is always looking to keep our product up to date and we look forward to aiding the UK and the world in achieving a much more sustainable future.
Back to Top