08–10 OCTOBER 2019 | NEC | BIRMINGHAM

News
In the dynamic world of construction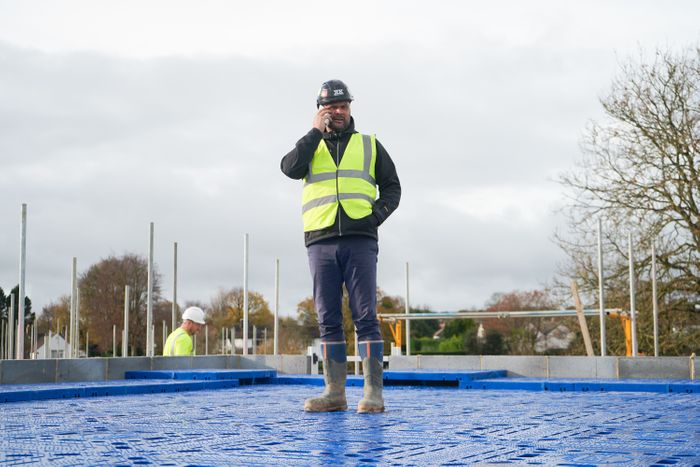 In the dynamic world of construction, safety and efficiency are paramount. As the industry continues to evolve, so do the tools and technologies designed to uphold these essential values. Among the innovators at the forefront stands Q Deck Safety Systems, a leading provider of cutting-edge safety solutions. This year, Q Deck is poised to make a lasting impression at the highly anticipated UK Construction Week show.
The personal touch provided by face-to-face interactions cannot be underestimated. Trade shows allow Q Deck to forge stronger relationships with existing clients and create new ones. Engaging in real-time discussions enables the team to better understand customer needs, address concerns, and provide tailored solutions. The positive experience gained from such interactions fosters client loyalty and increases the likelihood of repeat business. Moreover, the trust established during these encounters can lead to valuable referrals, expanding Q Deck 's client base organically.
In a rapidly evolving construction industry, safety and innovation are the cornerstones to success. Q Deck Safety Systems' participation in the upcoming UK Construction Week represents a strategic move to amplify their brand awareness and take their growth trajectory to new heights. By showcasing their cutting-edge solutions, engaging with industry peers, and building meaningful relationships, Q Deck is positioning itself not just as a safety solution provider, but as a trusted partner in the pursuit of safer and more efficient construction practices. As the show unfolds, the industry eagerly anticipates the impact Q Deck will make, both in terms of their presence at the event and the ripples it will create in the construction landscape.
Back to Top