08–10 OCTOBER 2019 | NEC | BIRMINGHAM

News
Comment from Michael Bustin, Chief Growth Office for Durasein® USA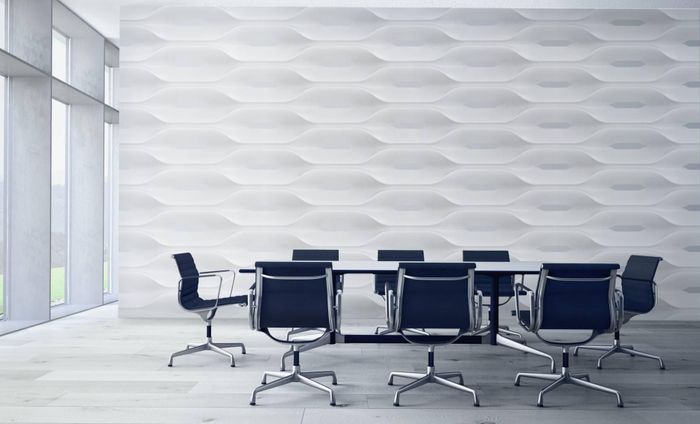 Durasein® appoints International Decorative Surfaces as their exclusive UK & Ireland distributor of their world-class Pure Acrylic solid surface brand
Global acrylic solid surface manufacturer Durasein® has signed an exclusive distribution agreement with the UK based surface materials specialist distributor IDS to offer an ex-stock range of solid surface material.
Durasein® is a superior quality pure acrylic solid surface brand with much to offer fabricators, designers, and kitchen and bathroom retailers. Durasein® boasts over 20 years of manufacturing expertise and already operates in over 40 countries worldwide, with capacity to produce over 1 million sheets per year.
The UK ex-stock range comprises 39 decors in a standard sheet size of 3660mm x 760mm x 12mm, along with a selection of cast sinks and bowls for kitchens and bathrooms; all tailored to the design needs of the UK market. In addition, a further four sheet sizes, five thicknesses and a colour matching service are also available made to order on a MOQ basis for complete flexibility. Durasein® is supported by a 10-year warranty.
Michael Bustin, Chief Growth Officer for Durasein® USA comments: We are delighted to welcome IDS into the Durasein® family and are proud to embark on a new relationship with who we see as the market leading distributor for Pure Acrylic Solid Surface in the UK. It was clear to us that IDS were the first and only choice for our ambitions to grow our business across the world, with the UK market a particular priority. The close relationships that IDS have with their customers and their ability to out-serve all others in the market was just what we were looking for in a new partner and their desire to take our brand and make it a success is palpable. We look forward to many years of success and development in the UK and Ireland with our new partner International Decorative Surfaces".
Back to Top