08–10 OCTOBER 2019 | NEC | BIRMINGHAM

News
DART Red Ten Mini Diamond Porcelain Drills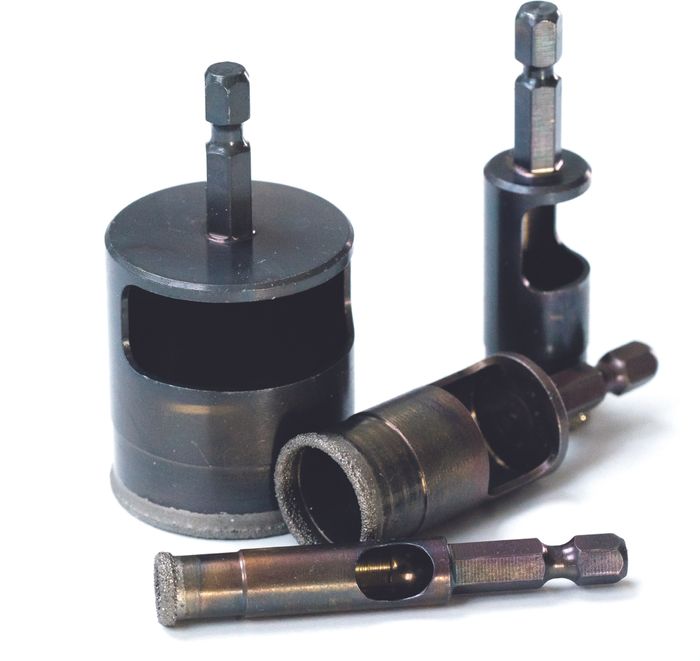 PEI (Grade) 5 Porcelain is the latest 'must-have' in the construction industry. Yet to find a drill bit that will successfully drill through it without cracking the tile, rushing across the surface (and scratching it) and last but not least wearing out the drill bit without hardly even completing one hole is not easy. Until now.
That's where DART Red Ten Mini Diamond Holesaws are the ultimate answer. When the standard tile drill struggles to do 5 holes (at max), these will do more than 50!!
A unique product that required no guiding, minimal coolant, and fast easy waste ejection, which allows for multiple hole cutting!
They feature high grade exposed diamond for fast smooth cutting, plus a large slot in the side of each drill bit, meaning the material will never get jammed inside.
They provide excellent performance on cordless and corded drills.
They are suitable for very hard PEI (grade) 5 Porcelain, ceramic, granite, marble, glass, slate, and stone.
They are available from 5-35mm.
Check out the range online: https://www.darttoolgroup.com/red-ten-porcelain-drills/porcelain-drills/ and find a distributor today: https://www.darttoolgroup.com/support/find-a-distributor
Back to Top