08–10 OCTOBER 2019 | NEC | BIRMINGHAM

News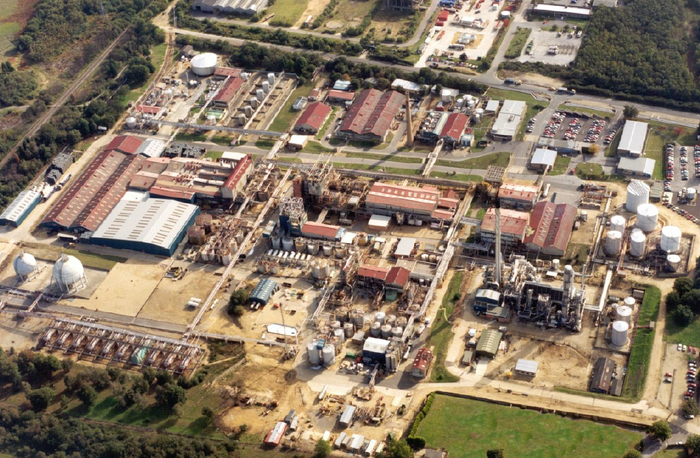 Hughes and Salvidge were appointed as Principal Contractor for the decommissioning and demolition of the 54-acre former synthetic rubber plant in Hythe.
The scope of work included the removal and disposal of all asbestos from all disinvestment zones, all process and storage equipment, all buildings and structural steelwork including, but not limited to stairways, columns, beams, pipe tracks/bridges, pipe supports, and similar items, piping (cleaning as necessary) and power and control, all above ground concrete structures, bund walls, RFC frames and similar items, cleaning, removal and disposal of all tanks/vessels and the removal of all items above ground level.
During the tender process the client was very impressed with our company's approach to all matters relating to health, safety and the environment, particularly due to the site's close proximity to Hythe to Calshot Marshes, an SSSI – Site of Special Scientific Interest.
We produced a Spill Response Plan prior to commencing the project that identified procedures to follow in the event of a spill on site, this included:
Stop works
If the spill is minor and can be contained, then the absorbent granules located within the spill kit containers will be spread over the spill. The containers will be positioned within each zone.
If the spill cannot be contained and is a major spill, radio through to the Site Manager (Hughes and Salvidge) and to the HSE Advisor (Versalis) to inform them of the location and provide a brief description of the spill.
Following this conversation address this situation as advised.
If the zone is known to have hazardous or corrosive materials present, then the Type 3 Coverall located within the spill response container will be worn during operations dealing with the spill.
Hughes and Salvidge delivered the work through a 3-phase plan.
Phase One: asbestos removal, secondary chemical clean and recycling
Phase Two: plant dismantling, demolition of structures and processing of arisings
Phase Three: site clearance, making safe of site and finally completion of activities and sign off
Our method and approach included splitting the site into separate zones with demolition and dismantling gangs assigned to each area. This approach supported the continued business activity of Versalis UK on the live site whilst ensuring efficient and cohesive flow of work with three gangs operating simultaneously. This system also gave us the opportunity to minimise the programme length by overlapping the areas being demolished at any one time.
The project was completed on time, to budget and to the client's satisfaction.
Back to Top