08–10 OCTOBER 2019 | NEC | BIRMINGHAM

News
CEMEX presents next generation Vertua® admixtures range for sustainable urbanisation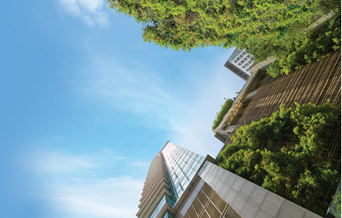 The Vertua admixtures collection features advanced new technology, and forms an integral element of CEMEX´s broader Future in Action strategy. This strategy aims to provide customers and partners with a comprehensive portfolio of low carbon and efficient solutions that can help meet environmental goals and lead the way for responsible construction. Use of CEMEX's Vertua admixtures can significantly enhance the sustainable performance of several applications:
ISOMILL 4000 Series: grinding aids and cement enhancers, providing a significant carbon reduction, higher process efficiency and enhanced strength.
ISOFLOW 6000 Series: high-performance superplasticiser technology for readymix producers, enabling water and carbon reduction of up to 50% in concrete mix designs.
ISOCAST 9000 Series: high-performance superplasticiser technology enabling more cost-efficient concrete precast production process by avoiding vibration and accelerating strength development as well as enhancing quality through a perfect surface finishing.
ISOXEL technology: range of special accelerators which can boost strengths when using carbon reduced cement types.
ISOFINES 5000 Series: environmentally friendly products for all types of groundworks to manage excavated soil; capable of absorbing the high amounts of water that can accompany any mud, spoil, and sludge.
Admixtures solutions are a fundamental enabler of key innovations that will accelerate the construction industry's purposeful journey towards ensuring sustainable urbanisation – by reducing carbon footprint, improving the efficiency of production processes, optimising the use of resources (energy, water, raw materials), maximising recycling potential and enhancing the performance of materials that will foster new construction methods and lead to smart cities.
Marcelo Catalá, CEMEX EMEA VP of Urbanisation Solutions commented: "CEMEX's Vertua range of next generation admixtures, together with our broader array of low carbon, resource efficient urbanisation solutions, will contribute considerably to building alongside our customers a better and more sustainable future for the cities in which we live."
CEMEX Admixtures is a leading global player in the construction chemicals arena, supplying value-added admixtures solutions to address the performance and increasingly eco-conscious needs of a broad base of customers in the construction industry (including cement, concrete, precast, aggregates and mortars) across over 30 countries worldwide.
The wide array of innovative and efficient admixtures solutions offered by CEMEX is powered by unparalleled R&D capabilities; with CEMEX Admixtures' main R&D centre based in Switzerland and supported locally in each market with high-tech production facilities, specialised laboratories, and highly qualified technical experts to adapt to each specific customer need. Over 200 new solutions have been developed over the last five years alone, and these already represent over 35% of CEMEX Admixtures sales.
Davide Zampini, CEMEX Global R&D Head added: "CEMEX Admixtures is perfectly positioned, leveraging on R&D excellence and global scale, to play a relevant role in supporting and enhancing the responsible operation of the construction industry."
Back to Top