08–10 OCTOBER 2019 | NEC | BIRMINGHAM

News
Case Study: Chances Glassworks Heritage Trust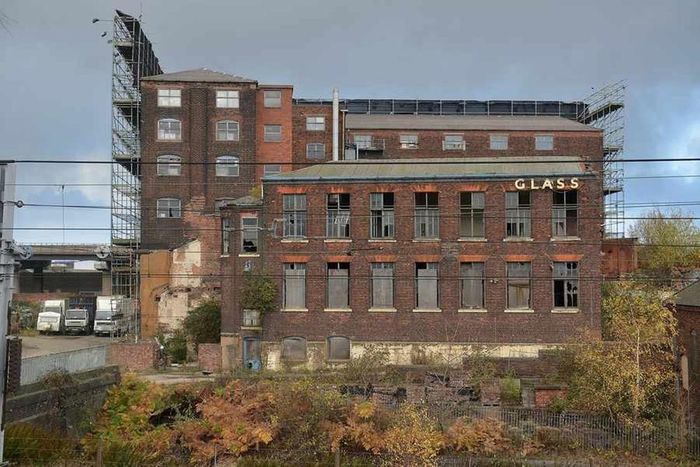 CGWHT wanted to protect and promote the industrial and culture heritage of the site, with the long-term ambition to redevelop the site into a mixed use residential, educational and creative space for the region, bringing it back into the productive use for the community through sensitive redevelopment.
After an initial site visit, it was agreed that EnTRESS would scan a portion of the 7-storey building on site using both academic expertise within the School of Architecture and Built Environment and a state-of the-art FARO Focus S laser scanner.
EnTRESS scanned a portion of the 7-storey building of Chances Glassworks, derelict since 1981, to aid redevelopment plans and offered CGWHT opportunities to implement BIM (Building Information Modelling) processes into the future renovation of the site. The scanning used the latest hardware and software in the shape of a FARO Focus S Laser Scanner to capture raw scans, which were later registered to create a rendered single point cloud modal.
The raw data collected was subsequently rendered into a model using specialist visualisation software by EnTRESS academics, at the University of Wolverhampton. This data can be used to develop a fly through video of the building for site promotion, architectural design and development, as well as the creation of a 3D architectural model. Developing this would allow CGWHT to gain accurate measurements of the site to provide a bill of quantities for the redevelopment. The data can also be used to help with BIM processes, constructing buildings that contain precise geometry and data to support the construction, fabrication and procurement activities through the buildings lifetime.
In addition to the scanning work EnTRESS offered further collaboration opportunities for the CGWHT with the University's School of Architecture & Built Environment through student engagement projects related to interior design, architecture and construction.
Back to Top