08–10 OCTOBER 2019 | NEC | BIRMINGHAM

News
Call to delay VAT changes as chaos looms for contractors | Construction Buzz #226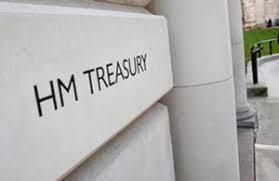 Construction leaders are calling on the Treasury to delay major VAT changes which could "chaos" across the industry.
The Enquirer has highlighted the issue which could cut the cash flow of 150,000 construction companies.
The Federation of Master Builders is now demanding a six-month delay to the October 1 change after its latest research found that more than two-thirds of construction SMEs had not even heard of reverse charge VAT.
Of those who had, 67% have not prepared for the new system.
The changes mean companies in the construction supply chain will no longer receive their 20% VAT payment when they submit bills.
The VAT cash will instead be paid direct to HMRC by the customer receiving the service who will reclaim it in the normal way.
It will hit the cash-flows of construction companies while adding an extra administrative burden.
Brian Berry, Chief Executive of the FMB, said: "Construction companies are already struggling with Brexit uncertainty, sky rocketing material price rises and skill shortages and reverse charge VAT is yet another thing for them to deal with.
"What makes things worse is that HMRC has failed to deliver on its promise to help the industry to prepare. The guidance is not user-friendly and even tax experts are scratching their heads over it.
"It's therefore not surprising that the vast majority of construction SMEs are not aware of the impending changes.
"That's why we are calling on the Government to delay the changes by another six months and to use the extra time to improve the guidance and work with us to undertake a more intensive communications campaign.
"HMRC should also consider holding workshops across the country to explain the changes."
Source: Construction Enquirer
Back to Top