08–10 OCTOBER 2019 | NEC | BIRMINGHAM

News
Being a Wastewater Civil Engineer – It's awesome!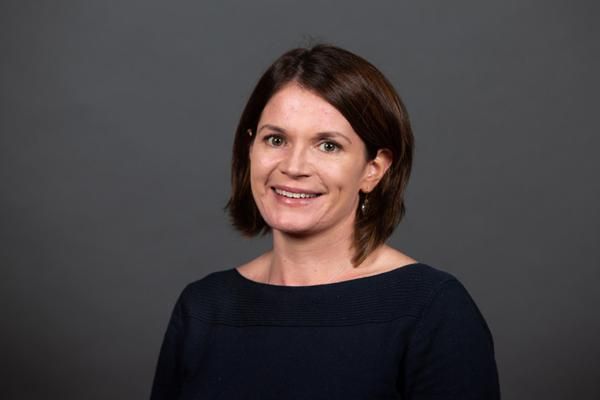 Hi, my name is Sally Walters and I am a Chartered Civil Engineer. I have been a Civil Engineer for over 15 years, working predominantly in the Water sector, more specifically as a Wastewater Engineer! I don't think when I started my journey in Civil Engineering that I would ever have imagined being a Wastewater Engineer designing sewage treatment works, but I genuinely love my role as an Engineer and all the challenges it brings with it.
When I talk to people about being a Civil Engineer, they often ask me what it is like to be a Female Engineer. This is always an interesting question, in some ways it is a good conversation starter and I relish the chance to talk about Engineering and how great a career it can be. But, it is also a frustrating question; the easy and flippant answer is that I wouldn't know any different, and I wouldn't know what it is like to be a male Engineer. However, when you look at the reason people ask the question, it is because Engineering it is still seen as an unusual career choice for women.
I am fortunate, that I come from a family of Engineers and I grew up around Engineering. My father was a Professor in Civil Engineering and my Uncles – from both sides of my family - were also Engineers. So, I grew up knowing about Engineering. My parents were also fully supportive and instilled in me the confidence that I could achieve anything I set my mind too and that there should be no barriers to my goals. This did not stop me thinking that Engineering was boring and a dull career though! It was only after attending a WISE – Women In Science and Engineering -work experience week at Birmingham University when I was 17 that I decided that Civil Engineering was actually a career I was interested in exploring.
Although I was fortunate enough to have knowledge of Engineering and supportive parents, I still struggled with support from my secondary school, an all-girls school. The teachers, and school, were not used to STEM students wishing to pursue careers in Engineering. It was more common for STEM students to go on to study Medicine, Teaching or to become Scientists. Few, if any, went onto become Engineers. During my A levels, I even had to attend additional Maths lessons during break times to allow me to study the required Mechanical Mathematics modules, as they were not part of the main stream A Level lessons.
Over 20 years later, there still seem to be the same challenges of awareness and perception facing the Engineering and Construction sectors. I love my role as an Engineer and having worked in Construction, Academia and Consultancy, I know how rewarding and exciting a career in Civil Engineering can be. Engineering is an accessible career which should be, and can be, available to all. And it is the challenge of breaking down the barriers, changing the perceptions and educating students, parents, schools and the public, which drive me in wanting to promote Engineering. The role of promoting Engineering can itself be a challenge, often pushing you outside your comfort zone, but initiatives like the UK Construction Week Role Models programme are, I believe, an essential part in helping to raise the profile of Engineers and Engineering.
So, if you asked me what it is like to be a female Civil Engineer in the Construction sector, I would say – it's amazing! I genuinely love it! And one of my proudest achievements is an upgrade to a sewage treatment works in Hayle, Cornwall- not glamourous, not award winning but genuinely a brilliant example of a great Engineering project at its best. So why would I recommend a career in Engineering, well because it is one of the most rewarding, challenging, sometimes frustrating, but overall one of the most satisfying careers I could have ever imagined. What makes the role of a wastewater Engineer so rewarding – many things; it's problem solving, designing solutions, building solutions, it is innovation, creativity, team working, developing relationships with people, managing people, contracts, finances and much more… but overall the biggest element of my career that feels the most rewarding is that it can mean delivering life changing projects. Being an Engineer can mean delivering new treated water supplies to communities who have never had safe drinking water. It can mean improving sanitation, improving quality of life and even improving health for communities. Engineers really are life savers and some of the most amazing Engineers are saving lives every day in countries around the world, even being some of the first responders to Humanitarian disasters. So I am genuinely proud to be an Engineer and proud to keep challenging perceptions on Engineering, and sewage, on a daily basis!
Back to Top