08–10 OCTOBER 2019 | NEC | BIRMINGHAM

News
Acquisition of Widnes Galvanising Ltd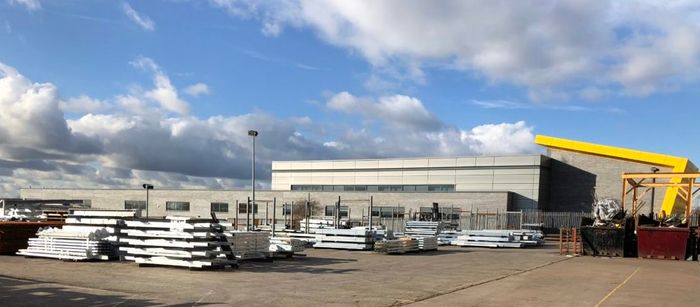 Joseph Ash Limited is delighted to announce the acquisition of Widnes Galvanising Ltd.
Founded over 20 years ago, Widnes Galvanising has been an independent hot dip galvanizer in the northwest. It is the perfect match for Joseph Ash Ltd. Not only do the companies share similar values – including a mission to provide the very best customer service – but Joseph Ash is now able to broaden its geographic coverage into Cheshire to service customers in Lancashire, Cheshire, Merseyside and beyond.
The acquisition is also good news for Widnes Galvanising customers, who will benefit from the additional services Joseph Ash Ltd provides. For example, extra transport and storage, spin galvanizing, and powder coating.
Existing Widnes Galvanising employees will also benefit as they can capitalise on the opportunities that being part of a larger group brings, such as career progression, training, and learning new skills.
Stuart Whitehouse, Managing Director of Joseph Ash Ltd, said: "Widnes Galvanising is a welcome addition to our Joseph Ash family, and we are thrilled to have them onboard. The acquisition has been smooth, ensuring a seamless transition for the future. While initially trading as a subsidiary company, Widnes will share and exchange technology and expertise with our eight other plants."
Whitehouse continues, "The acquisition is a wonderful opportunity for all parties involved: the existing Joseph Ash team, our new colleagues from Widnes, our suppliers and customers."
Further announcements about the acquisition will be made in due course.
For more information, please contact the Joseph Ash Ltd Head Office on 0121 504 2573.
Back to Top