08–10 OCTOBER 2019 | NEC | BIRMINGHAM

News
A Look To The Future: 4 Construction Trends That Aren't Going Away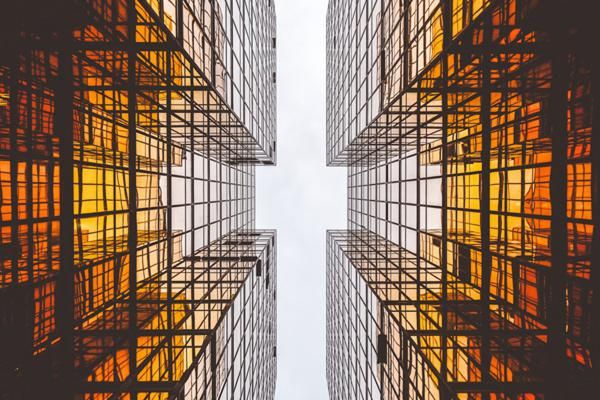 With many city skylines currently dominated by cranes, and ever taller, more outlandish buildings being constructed all across the world, it's fair to say that the future of construction is being built before us.
But beneath the shimmering surface that our city centres provide, there's a whole lot more to the future of construction. From modular design to eco-friendly best practice and beyond, we'll peek behind the curtain in this post to reveal the hottest, most futureproof design trends.
Modular construction
Thanks to just-in-time shipping, advances in lightweight yet insulative materials, and the current UK housing crisis that necessitates swift construction of cheap housing, modular construction has become increasingly popular.
This type of construction shows no signs of abating, as everything from student accommodation to offices and family homes are now assembled offsite and put together on locaion - a practice that reduces the number of labourers needed onsite, along with noise and waste levels, too. This environmentally friendly angle and its cost-effectiveness makes it an even more attractive proposition for developers - to the point where we may even see traditional construction methods reduced to a peripheral service in the future.
Sustainable materials
No longer the preserve of proof-of-concept prototypes and unusual architectural styles, sustainably built and maintained buildings will form a large portion of the future of construction.
Recycled bricks and reclaimed timber are already common, while glass and plastic can be repurposed into formidable construction materials, providing greater longevity and strength in building materials. From outdoor tile choices to the type of insulation you opt for - nowadays there are a myriad of sustainable, recycled options out there.
Notwithstanding the eco-friendly cache that comes with a sustainably built house, there may well be laws requiring a certain percentage of houses to be sustainably built on any given development - therefore if you treat sustainable materials as an inevitability, you won't be caught out.
A sustainable layout
Moving beyond home design and into the design of neighbourhoods and streets themselves, a street and path layout that prioritises eco-friendly forms of transport are becoming increasingly important for developers.
This kind of subtle encouragement for users of buildings to change their behaviour to be more eco-friendly is only going to become more prevalent. It can be as simple as a safe place to store bicycles or a wide, landscaped cycle path that keeps riders away from traffic. A design that promotes new ways of living and sustainability is becoming an increasingly attractive feature for developers, so this is a construction trend that definitely isn't going anywhere.
The energy-generating building
As reliance on the national grid may well end up being prohibitively expensive in the future, incorporating energy generation into building design is increasingly important. Everything from solar panels to wind turbines and rooftop solar water heaters should be considered in the design of future homes - while larger scale heat trapping and ventilation systems are necessary in larger commercial buildings.
Energy-neutral buildings are a goal everyone from construction companies to architects and developers should be working towards. And with the UK Government recently pledging £36 million of funding to back the development of these energy-generating construction materials, this is becoming an progressively attainable goal. As technologies continue to progress, it's safe to assume buildings that generate their own energy are set to be a more prominent feature in the future of contemporary construction trends.
Photo by RawFilm on Unsplash
As the need for a greater collective environmental consciousness becomes ever more apparent, it's no surprise that construction trends that promote sustainability and efficiency seem to be sticking around for the long-run. As technologies continue to evolve, so too will industry practices and trends. After all, it's construction that drives the future forward.
Author bio:
Suhayl Laher works at Tiles Direct , one of the UK's largest independent tile distributors and retailers - bringing design inspiration to homeowners, architects and developers.
Back to Top